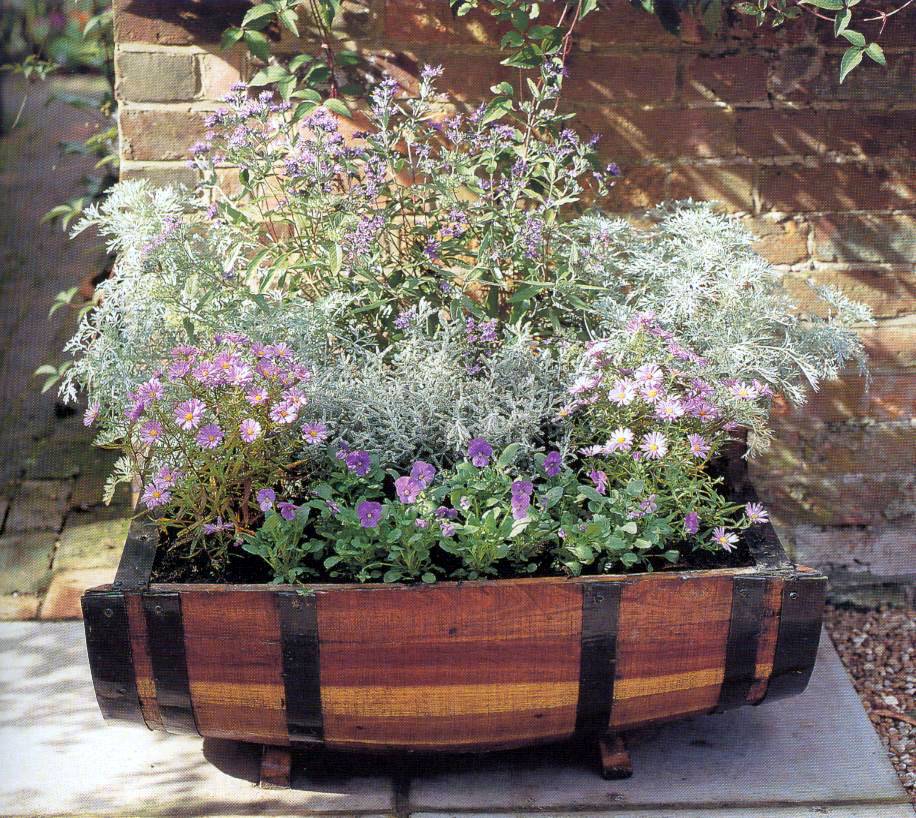 Barrel Planter Furnishing a Restaurant
For years we have been working with industrial and commercial customers in the field of architecture, designer, and construction for a wide ranging business including retail showroom, hospitality furnishings, amusement theme park, zoo, bar and restaurant, resort hotel and so on. Our product line consist of indoor furnishing, decoration and display, outdoor landscape and site amenity, theme setting, we supply pre built items and construction materials. Our specialty is to utilize rapidly renewable materials like the bamboo, willow, plantation cedar wood and recycled wine barrels.
We carry indoor and outdoor site amenities like the furniture, planters, fencing, screen, arbor and gazebo, wood bridges that are constructed with bamboo, recycled oak staves, and cedar wood. These products make up of different categories, the indoor hospitality facility furnishing, outdoor and indoor furniture, site amenities, tropical theme project building material, fencing and screening products. Our products for widely used in public parks, hospitality facilities, zoo, hotel, restaurant and so on.
We can also quote and prototype your custom Point of Purchase or Retail Display stands, racks and fixtures, custom size planters, fencing divider, bar and restaurant furnishing that are always prevalent in the highly competitive business environment today.