Bamboo Magazine Holder Magazine Wall Rack
Create a green and natural theme in your location. Use our bamboo brochure display fixtures to display your brochures, literature and magazines in an organized way. Whether it's for your guests in the reception area, waiting room, conference room, meeting areas, the lobby, foyer or entrance way or for your internal employees at a print station, lounge area, lunch or break room, mail room, supply room, classroom, media center, library or even your office, every piece of literature and magazine will have a perfect place to be displayed.

We offer brochure displays & brochure racks suitable for wall mount or freestanding in the floor and counter. Our Bamboo literature displays and literature racks are made from sustainable resource. Bamboo is considered enviromental friendly because it can be harvest in 5 years and grow on non prime agriculture land.

Bamboo kiosk counter Modular bamboo display shelves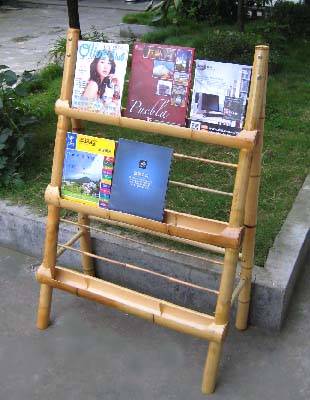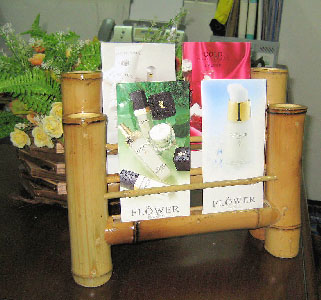 Bamboo floor literature & magazine display Countertop Bamboo Magazine Brochure Rack

Bamboo Wall Magazine Display Stand Countertop Black Bamboo Magazine Brochure Rack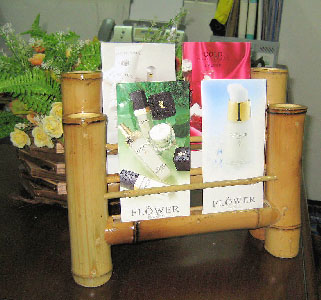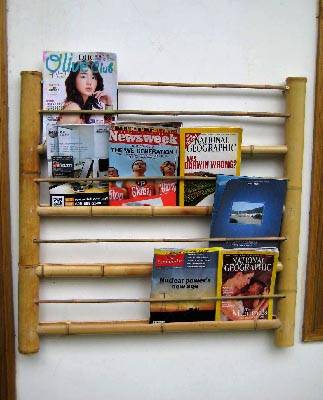 Bamboo counter top brochure rack Bamboo wall magazine rack