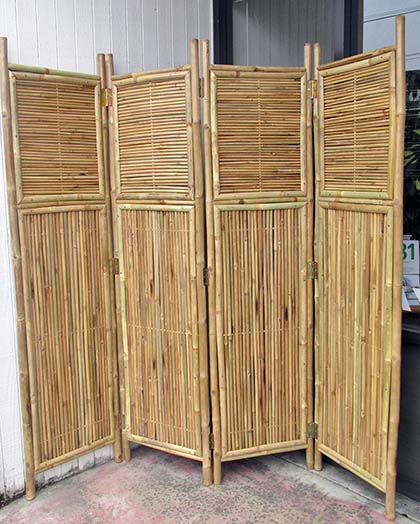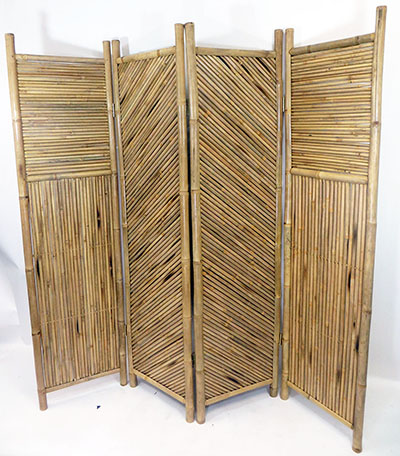 Bamboo Screen Divider BSC-88 Bamboo Screen Divider BSC-68
Bamboo screen and room dividers can be used indoors or outdoors in residential or any commercial facilities, to separate an area for privacy or for creating extra room. They can be folded and stored away easily when not in use. We have different designs and sizes to suit your screening needs. Our bamboo screen panels are processed naturally for indoor and outdoor use.
The three panels screen BSC-18 and the four panels BSC-66, BSC-68, and BSC-78 are constructed with Chinese bamboo. BSC-88 is made with solid bamboo. The overall dimensions for the smaller BSC-18 is 54" W x 54" H. The dimension of the BSC-66, BSC-68, BSC-78, and BSC-88 is 72"W x 72"H.
If you like the more open design, we have the BSC-78, and BSC-98,
We also carry a wonderful line of Black Bamboo Screen Divider.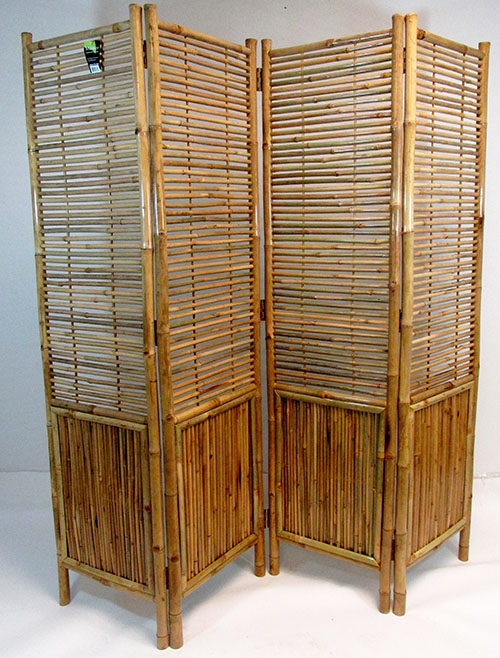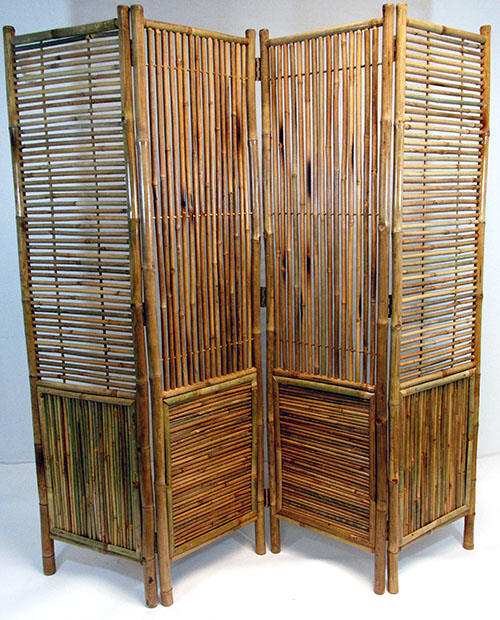 Bamboo Screen Divider BSC-78, four panels stand Bamboo Screen Divider BSC-98, four panels stand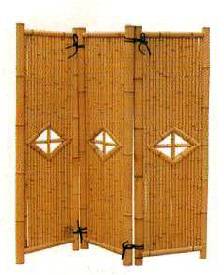 Bamboo Screen Divider BSC-18
Key Features
Four or three panel bamboo screen dividers.

Can be used as a divider or for decorative purposes.

Foldable and stores away easily when not in use.

Use outdoors or indoors for privacy.
Pricing & Purchase
| | | | | |
| --- | --- | --- | --- | --- |
| Item | Description | Price | Size | |
| BSC-18 | Three panels bamboo screen divider , 18" width per panel | $125.30 +shipping | 54" W x 54"H | |
| BSC-68 | Four panels bamboo screen divider , 18" width per panel | $158.12+ shipping | 72'W x 72"H | |
| BSC-88 | Four panels Solid bamboo screen divider , 18" width per panel | $158.12+ shipping | 72'W x 72"H | |
| BSC-78 | Four panels bamboo screen divider , 18" width per panel | $148.54+ shipping | 72'W x 72"H | |
| BSC-98 | Four panels Solid bamboo screen divider , 18" width per panel | $148.54+ shipping | 72'W x 72"H | |