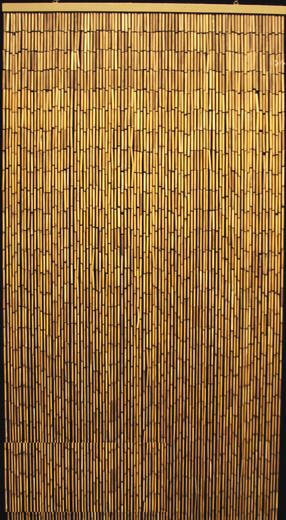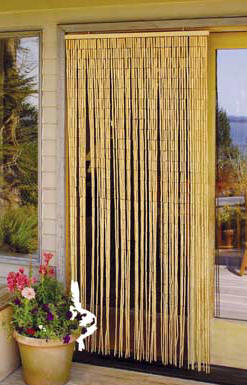 Bamboo Beaded Curtain White Bamboo Curtain
Handcrafted Bamboo beaded curtain will bring a new look for your home or business! These plain bamboo beaded curtain is made of first-quality of 90 strands of hanging bamboo beads'
You can tie it to the side, let it hang all the way down, put it in a doorway, use it to create the illusion of a separate area in one room, use it as a window curtain...the possibilities are endless. You can even hang two curtains next to each other for wider spaces;
Each bamboo curtain is 36" x 79" with 90 strands attached to a wooden hanging bar. Can shorten the width to less than 36 inches if needed by simply cutting the wooden bar.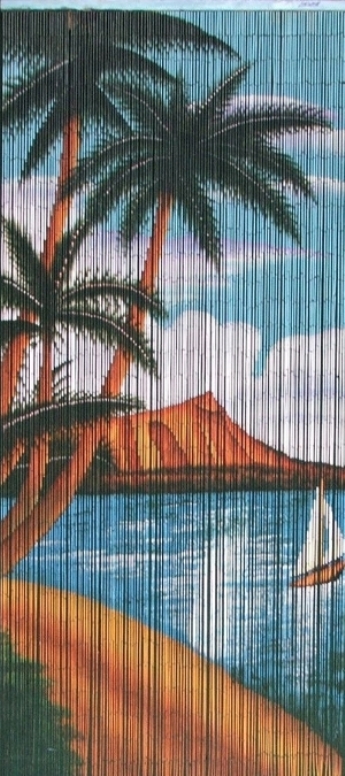 BBC-36B BBC-36P BBC-36C

BBC-36A
Key Features
Unpainted so the beaded curtain is the perfect neutral color of natural bamboo.

Easy set up, pre-built curtain sections.

The wooden hanger at the top completes this classy and natural look.
Pricing & Purchase
| | | | | |
| --- | --- | --- | --- | --- |
| Item | Description | Price | Size | |
| BBC-36 | Natural Beaded Bamboo curtain | $44.15 + shipping | 36"W x 78"H | |
| BBC-36W | Whitel Beaded Bamboo curtain | $46.15 + shipping | 36"W x 78"H | coming soon |
| BBC-36B | Bamboo Print Beaded Bamboo curtain | $52.15 + shipping | 36"W x 78"H | |
| BBC-36P | Tropical Parrot Print Beaded Bamboo curtain | $52.15 + shipping | 36"W x 78"H | |
| BBC-36S | Sail Boat Print Beaded Bamboo curtain | $52.15 + shipping | 36"W x 78"H | |
| BBC-36A | Woody Car Print Beaded Bamboo curtain | $52.15 + shipping | 36"W x 78"H | |