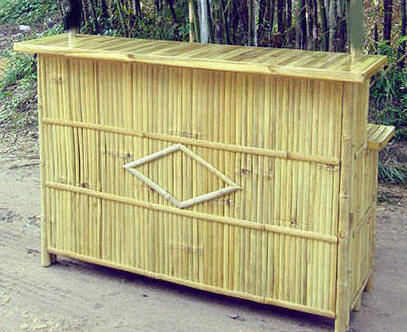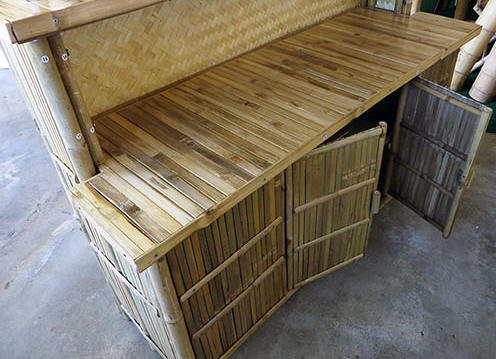 Bamboo bar double tier counter BB-25 Back side of BB-25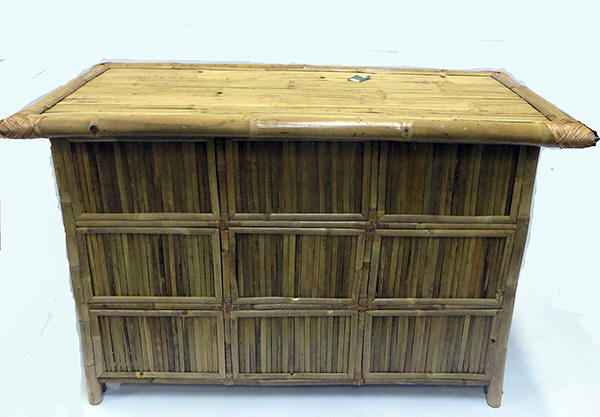 Bamboo bar single tier counter BB-24 Back side of BB-24
Our double tiers bamboo bar counter with recessed working counter is a perfect entertainment center for your home! Constructed with crack resistenct solid bamboo, these well built counters will last you for many years. Can be used indoors and outdoors.
There is a spacious top serving counter with ample storage beneath and a lower recessed working counter which is great for mixing drinks. Two doors and two shelves make this center a true working counter
We carry a full line of bamboo bar stools to go with our bar counters.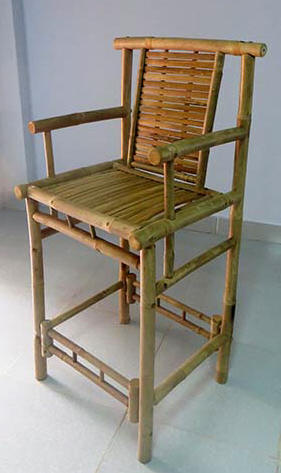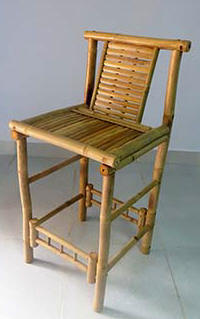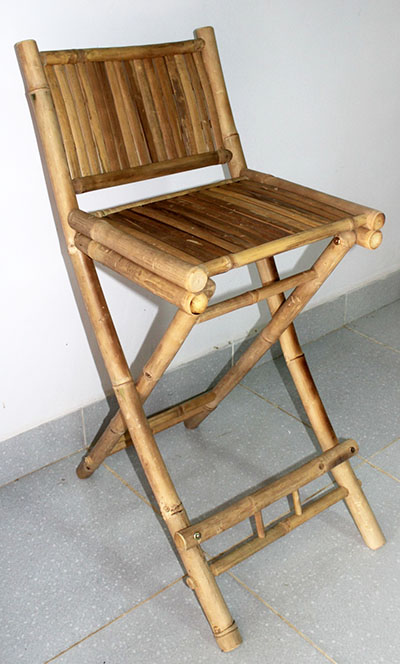 THB-30A THB-30 BS-30, Foldable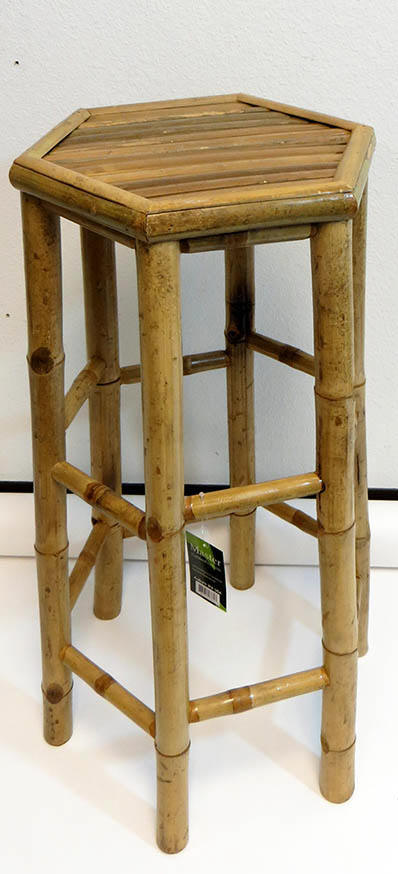 BBS-30H
Key Features
Well designed bamboo bar entertainment center with plenty of storage underneath the counter.

BB-25 with Double tiers counters and under counter shelves space.

BB-24 without door with counter shelves.

Handcrafted with crack resistent solid bamboo, ensuring longevity in both outdoor and indoor environments.

Matching bar stools to go with the bar.
Pricing & Purchase
Item

Description

Price

Sizes

BB-25

Bamboo Bar Counter with door

$452.75+ shipping

24"W x 64"L x 44"H

BB-24

Bamboo Bar Counter without door

$282.52+ shipping

24"W x 64"L x 44"H

THB-30

Tiki Bar Stool with back support, 45" overall height, seat height 30", KD

single pc/ $81.71 + shipping
set of 2/ $157.56+ shipping

18"W x 45"H

THB-30A

Tahiti Bar Stool with back and arm support, 45" overall height, seat height 30", KD

single pc/ $88.96 + shipping
set of 2/ $168.81 + shipping

20"W x 46"H

FBS-30

Foldable Bamboo Bar Stool with back support, 39" overall height, seat height 30",

single pc/ $59.24 + shipping
set of 2/ $118.09 + shipping

18"W x 16"D x 39"H

BBS-30H

Hexagon Bamboo Bar Stool

$58.83+shipping

16'W x 30"H