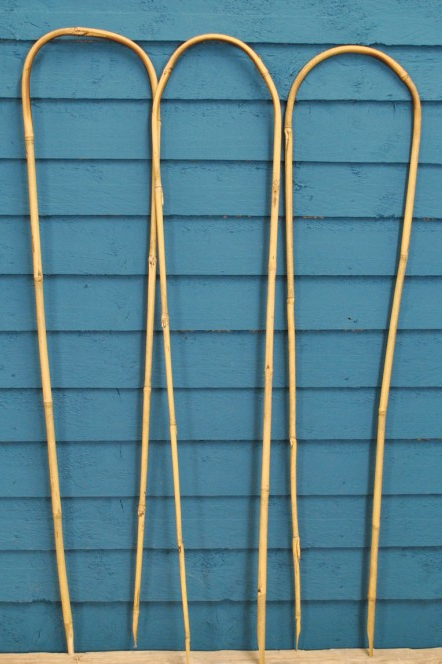 BUS-36, Bamboo U Hoop Plant Support
Bamboo U Bent stakes are good for plant support and decoration.. Imagine the accent of your yard or landscaping displaying these Bamboo Loops are custom shaped for an attractive bamboo accent for pots, planters, garden and landscaping. Available in 24", 36" and 48".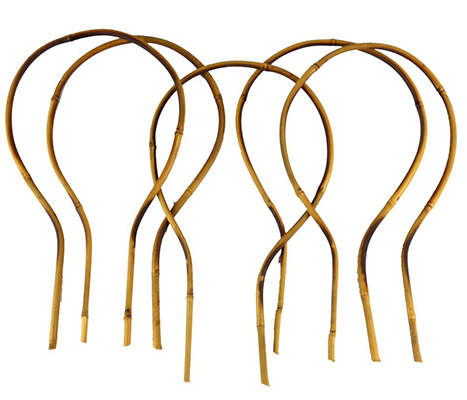 Bamboo Loop Stake BLS-13, 13"H x 8"W
Key Features
Plant support and protector.

Path or walkway border

Perfect for landscaping your yard or garden

Use them on your planter pot, raised bed.
Pricing & Purchase
Item

Description

Price Price Pick your Quantity Package discount after add to cart

Sizes

please contact is for discounted freight quote for large quantity order

BUS-24

Bamboo U Hoop Plant Support, Pack of 4

single pc/ $1.20 + shipping
set of 4/ $3.60 + shipping
set of 8/ $7.20 + shipping

24"H

BUS-36

Bamboo U Hoop Plant Support, Pack of 4

single pc/ $1.80 + shipping
set of 4/ $5.40 + shipping
set of 8/ $10.80 + shipping

36"H

BUS-48

Bamboo U Hoop Plant Support, Pack of 4

single pc/ $2.52 + shipping
set of 4/ $7.56+ shipping
set of 8/ $15.12+ shipping

48"H

BLS-13

Bamboo Loop Stakes, Pack of 5

single pc/ $1.68 + shipping
set of 5/ $5.25 + shipping

13"H