Wood Edging
We offer whole teak log wood and the half split teak log wood edging.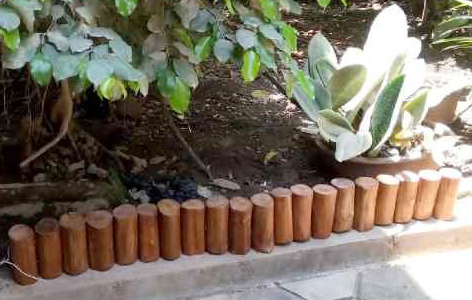 Whole teak wood log edging
Our exclusive whole teak wood log edging is hand polish with outdoor sealer. Made with plantation small teak log. Teak wood is the king of outdoor lumber, it practically last for decades in outdoor.
Split teak log edging is more economy and offer unique look to your garden. We offer them in a even and uneven top styles.