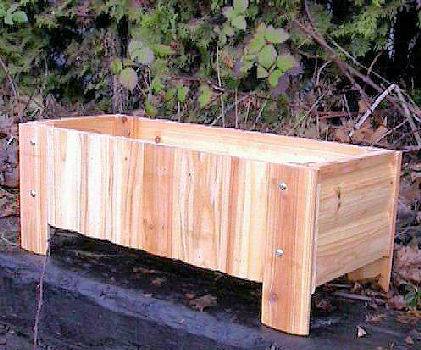 Woodland Log Planter Forest Log Planter

Our rectangular log planters consists of two different designs, the straight woodland planter and the row leg forest planter. Both planters have the vertical log panels which gives them the natural appearance blending perfectly into your garden. They are built with white cedar finished with outdoor sealer.
Each wood panel is glued and screwed in, they hold well even under heavy loads of soil and plants. Customers looking at the rectangle planter are interested in our log cabin style rectangle planters.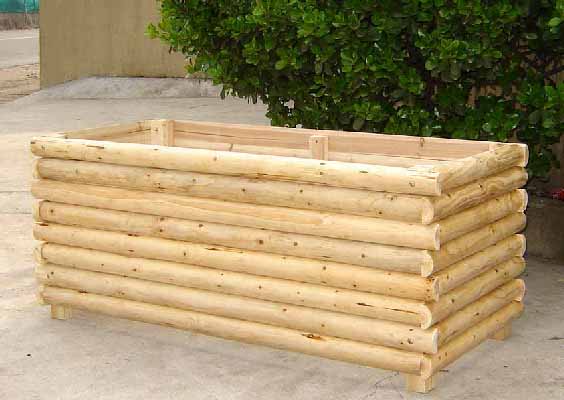 Log cabin style rectangle planter
Key Features
Built with white cedar log wood, these planters will last for many years in your garden.

Natural vertical log panels blends well into your garden.

Finished with outdoor sealer to protect from outdoor elements.

Can be stained with half oil/half latex outdoor color stain.
Pricing & Purchase
| | | | | |
| --- | --- | --- | --- | --- |
| Item | Description | Price | Sizes | |
| WLP-28 | 28" Woodland Rectangle log planters | $28.13+ shipping | 13'W x 28"L x 11"H | |
| FLP-28 | 30" Forest Rectangle log planters | $31.28+ shipping | 16'W x 30"L x 14"H | |
| FLP-36 | 36" Forest Rectangle log planters | $42.28+ shipping | 18'W x 36"L x 16"H | |