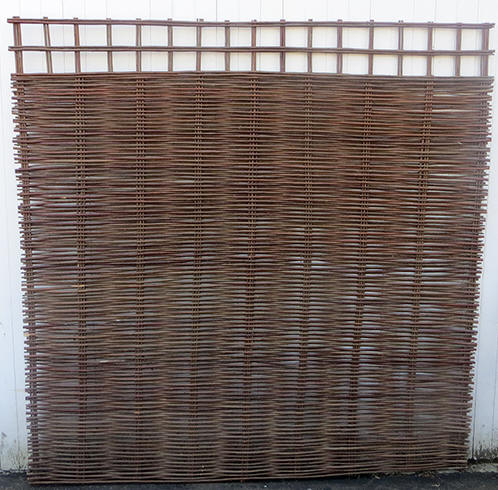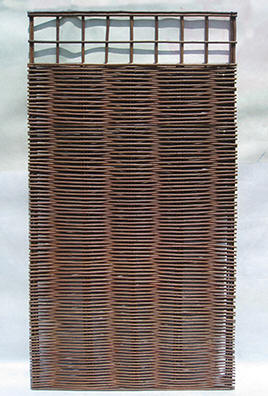 WLP-66S, Willow Lattice Top Panel, 6' x 6' WLP-63S Willow Lattice Top Panel
These rustic big willow sticks fence panels are built for a convenient set up. Nail or tie them to any posts and you've got yourself a beautiful display of rustic willow fences in no time. Light weight and inexpensive, these willow fences will set your home and garden apart from everyone else.
The reddish brown color of the natural willow will blend right into your garden setting. Use them to build up a fence or to divide a section of your home or garden. Fencing has never been this easy! Fully pre-built panel with galvanized nails.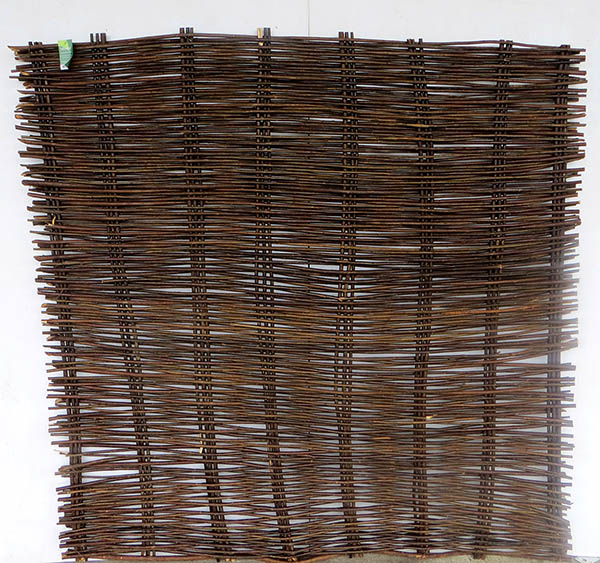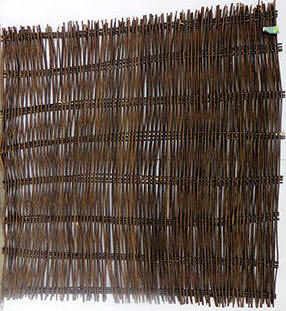 BWFP-66 Willow Full Fence Panel with 1/2" diamter willow, set up horizontal. vertical set up
Key Features
Natural willow is excellent material for fencing indoors and outdoors.

Hand nailed together with nickel aged nails.

Pre-built willow fence panels can be set up on any type of fence posts, just tie them to the support posts using galvanized wire or screws. If you are using screws, please make sure you pre-drill the pilot holes first.

Easy set up with complete pre-built panels.
Pricing & Purchase
Item

Description

Price Pick your package & Shipping discount after add to cart.

Size

WLP-63S

Lattice willow top fence panel

single pc/ $56.87 + shipping
set of 2/ $91.86 + shipping
set of 3/ $137.79 + shipping
set of 4/ $181.85 + shipping

36"W x 72"H

WLP-66S

Lattice willow top fence panel

single pc/ $96.87 + shipping
set of 2/ $170.36 + shipping
set of 3/ $255.39 + shipping
set of 4/ $337.05 + shipping

72"W x 72"H

BWFP-66

Full willow fence panel,

single pc/ $98.27 + shipping
set of 2/ $193.29 + shipping
set of 3/ $289.941 + shipping
set of 4/ $382.64 + shipping

72"W x 72"H