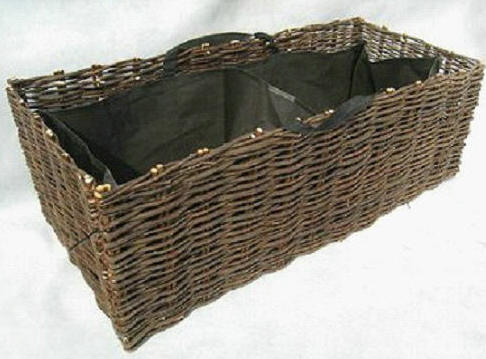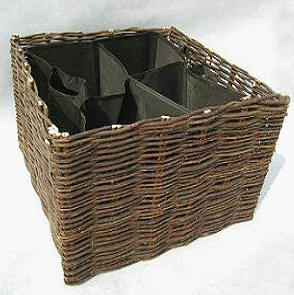 Willow rectangle planters, 42"L x 18"W x 16"H Willow square planters 25"L x 25"W x 18"H
Our willow planters allows you to plant directly into the basket and can be transported anywhere where the conditions are right. These planters are excellent for a wide range of plants. The soil is filled into the liner bags which are made from non-woven fabric, the same material used in making the very popular direct growth hanging planter bag.
The willow planter walls are consisted of classic willow woven panels. They are easily movable and can be put away when not in use.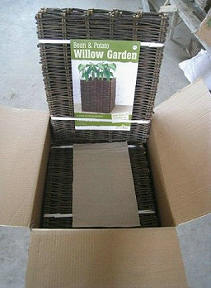 Vegetables growing in our willow planter shipped in a box disassembled
Key Features
The reddish brown color tone of the willow planters will show case your favorite flowers and plants.

Excellent for indoor and outdoor planting.

Transportable non-woven fabric growth bags are included.
Pricing & Purchase