Related Products
Up
Willow Stick
Willow Curly Branches
Willow Branches
Willow Knotty Sticks
Black Nylon Coated Wire
Williow Cap & Molding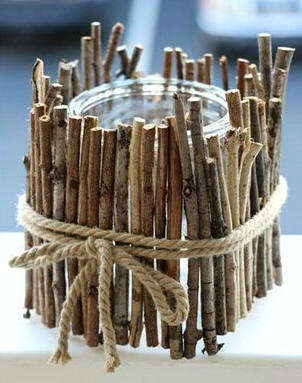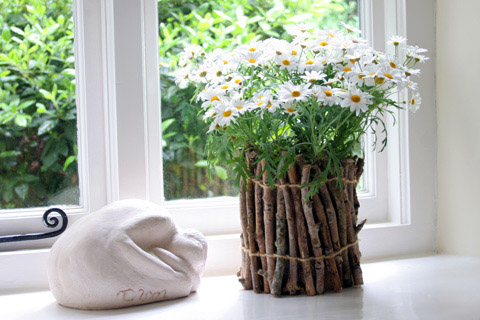 willow stick project, willow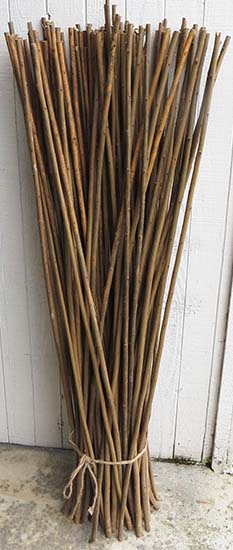 Skinless willow stick carbonized with mahogany color Brown regular willow stick
Bundle of natural willow sticks comes in a pack of 20. These are the larger diameter willow stakes, unlike the small willow branches common in the market today.. Made from natural willow supplied from renewable resources with your choice of 6,' 4' and 3' high. Average diameter of regular brown willow stick is 1/2 to 3/8" diameter and the peeled carbonized willow stick is 3/8" in diameter.
They can be used for display in a vase or can be used as a plant support. Simply push the sticks into the ground and secure with natural string or chord to construct a climbing support structure.
Willow sticks are ecologically sustainable building material as it is rapidly renewable.
Key Benefits:
Green ecologically sustainable building material, great for plant support and decoration purposes.

Rustic look.

Willow sticks are rapidly renewable and cost less when compared to other wood or metal materials.

Willow sticks make great decorations for the indoors and outdoors. Also excellent as plant support or outdoor structure project.

Our brown willow sticks are cleaned, processed for longevity and strength.

Peeled willow sticks are identical to wood rod, clean cut look and light mahogany in color.
Pricing & Purchase
| | | | | |
| --- | --- | --- | --- | --- |
| Item | Description | Price | Size | |
| WS-36B | Regular brown willow stick bundle, 20pcs in a bundle. 1/4 to 3/8" diameter | $5.15 + shipping | 36" L | |
| WS-48B | Regular brown willow stick bundle, 20pcs in a bundle, 1/4 to 3/8" diameter | $6.15 + shipping | 48" L | |
| WS-72B | Regular brown willow stick bundle, 20pcs in a bundle, 1/4 to 3/8" diameter | $9.65 + shipping | 72" L | |
| WS-36C | Peeled Mahogany skinless willow stick bundle, 20pcs in a bundle, 1/4 to 3/8" diameter | $6.35 + shipping | 36" L | |
| WS-48C | Peeled Mahogany skinless willow stick bundle, 20pcs in a bundle, 1/4 to 3/8" diameter | $7.85 + shipping | 48" L | |
| WS-72C | Peeled Mahogany skinless willow stick bundle, 20pcs in a bundle, 1/4 to 3/8" diameter | $11.85 + shipping | 72" L | |
| WS-96C | Peeled Mahogany skinless willow stick bundle, 10pcs in a bundle, 1/4 to 3/8" diameter | $14.35 + shipping | 72" L | |