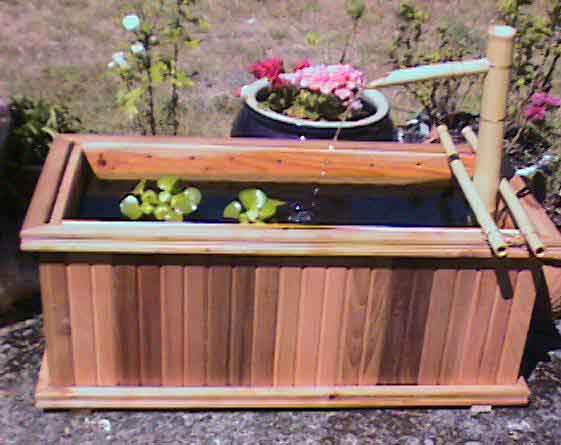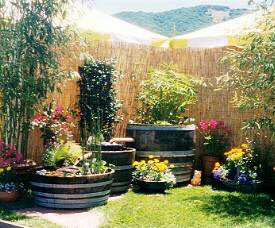 Cedar wood water garden container Bamboo fountain on wine barrel
Water gardening has become a trend in outdoor landscaping. The sound and sight of water surrounded by plants will relax and enhance the look and feel of your home and garden. We are the only manufacturer in the country making these unique cedar wood water garden containers.
Fountains are lawn and garden decor classics. The outdoor water fountains will bring you an element no landscape design should be without - the sound of running water.
Water Garden Containers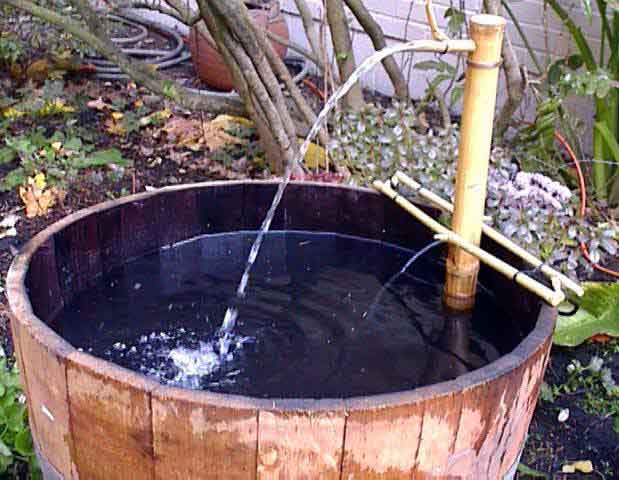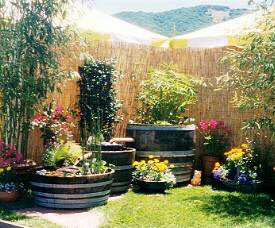 Barrel Water Garden Tub Barrel Fountains

Water Garden Products & Accessories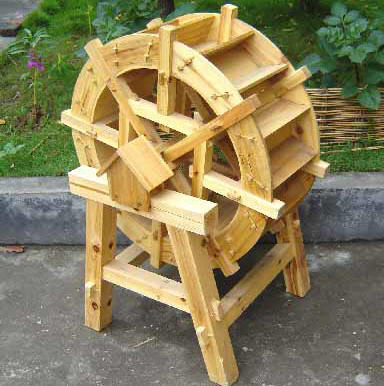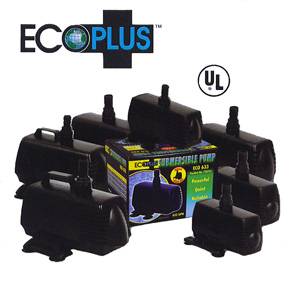 Bamboo Fountain Water Wheel Pump & Fountain

Bamboo Ladle