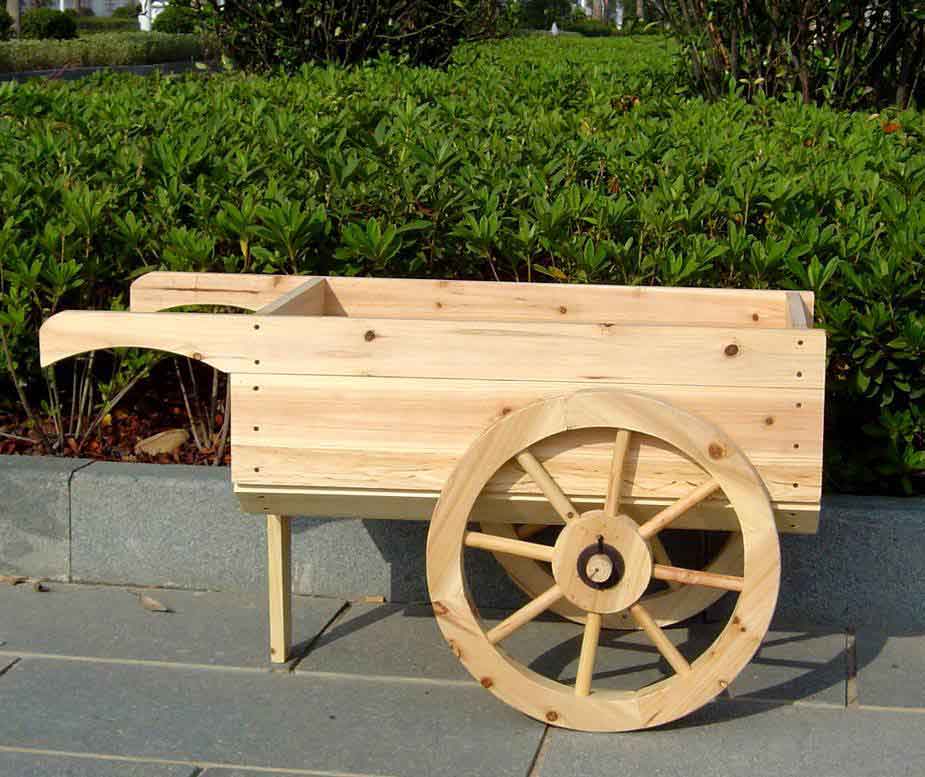 WBP-15 Wheelbarrow planter
We use real working wooden spoke wheels in our products for actual use and function.
Our wheelbarrow planter carts are built with white cedar wood that can be used indoors and outdoors. Simply fill the wagon with compost and plant directly into the planter or set your favorite potted plant inside for a decorative display. The seven spoke wheels are made of three ply cedar wood, secured to the wagon with a bolt and nut through the planter so you can roll it anywhere in your garden or use it simply for decorative purposes.
The size of the wheel is 12" in diameter and 2" thick. The wheelbarrow planter is a classic lawn ornament, perfect for both decorative and utility purposes.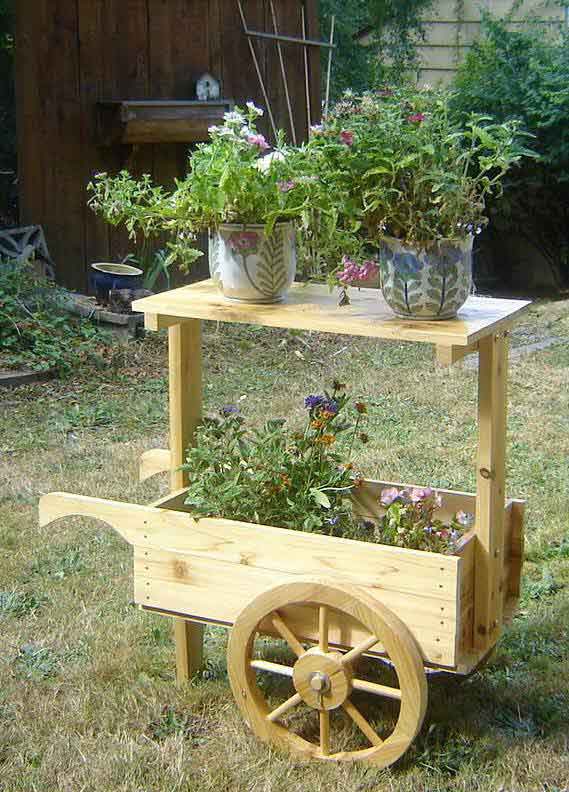 show with shelve
If you like this product, you may also be interested in our Wagon Planter.
Key Benefits:
Great decorative and practical planter for indoor and outdoor gardening that can be used all year long.

Working wheels with true spokes to enable easy movement of the wagon.

The planter box is glued and nailed to add strength to hold the weight of compost or heavy plant materials.

The turning spoke wheels are made of three ply cedar wood that is 2" thick, bolts and nuts are attached to the wheels through the planter.

Natural tung oil for outdoor protection.
Pricing & Purchase
| | | | | |
| --- | --- | --- | --- | --- |
| Item | Description | Price | Sizes | |
| WBP-15 | Wheelbarrow Planter | $74.70+ shipping | 14"W x 16"H x 32"L | |