Related Products
Up
Curved Bamboo Border
Bamboo Border
Bamboo Trellis Border
Bamboo Edging Panel
Bamboo Edging
Split Bamboo Edging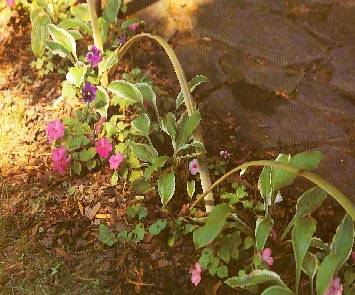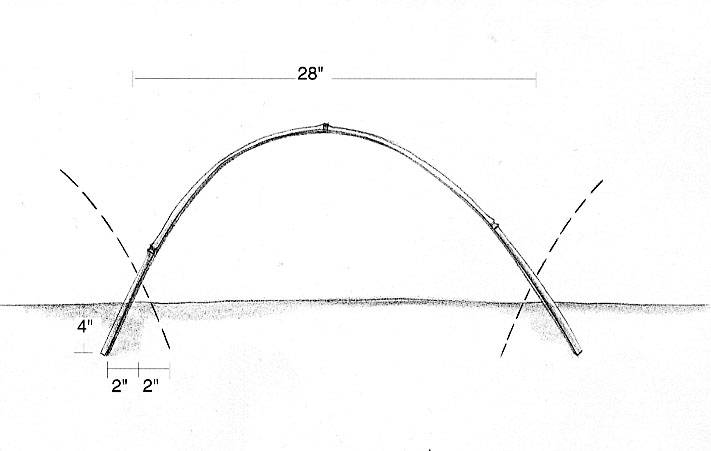 Curved Arc Bamboo Border
This low, arch top, border fence is commonly used in bordering pathways in Japanese gardens. They also can be used as borders for a flower bed or any area you may want to divide or section off in your garden. We machine cut Java Black Bamboo and Muso Bamboo for our bamboo border.
The borders can be installed easily as shown below. You can also tie the intersections of the hoops with our bamboo black twine to make it a traditional Japanese Nanako border fence. The arc when setup is about 8" high, 16" wide.
Key Benefits
Traditional Japanese Nanako walkway border, keep traffic away from the protected area.

Easy installation.

Use as borders or dividers in your garden.

Set up as 8"H x 16"W.

Available in regular yellow or natural black bamboo.
Pricing & Purchase
Item

Description

Price Price, Pick your bundle discount after add to cart

Sizes

BNB-32

Bamboo Nanako border, natural finished, set of 10 pcs.

single set/ $ 6.31 + shipping
bundle of 2 sets/ $12.36+ shipping
bundle of 4 sets/ $24.48 + shipping

32"L

BNB-32B

Black Bamboo Nanako border, natural finished, set of 10 pcs.

single set/ $ 6.94 + shipping
bundle of 2 sets/ $13.60+ shipping
bundle of 4 sets/ $26.92+ shipping

32"L