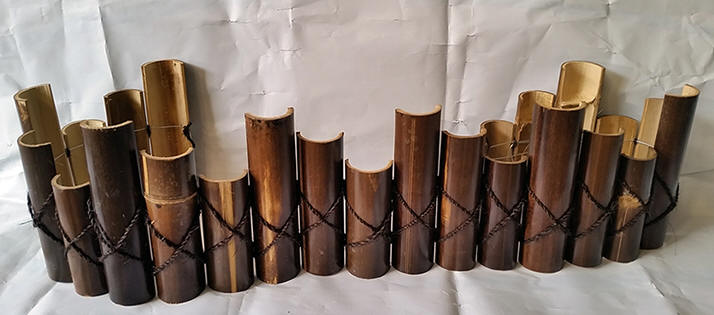 Picket Style Split Natural Black bamboo edging, SBE-72B
We have two styles of edging, the even and the uneven height. The height of the edging is of various heights from 8" to 12", for the uneven model. The level bamboo edging is 10" in height, the length is a standard of 8', with a natural finish The uneven style does come in regular yellow bamboo or black bamboo. Click for Installation of Trellis and Edging for installation of our edging products.
These natural black bamboo edgings are great as accents in your garden. These are made of beautiful 3" diameter split Jave Black bamboo. It is flexible and can be bent to different shapes, such as a circle. Elegant woven black bamboo twine creates a gorgeous accent to your home and garden. Comes in rolled form so it is flexible and very easy to install. Finished with lacquer.


Level Top Split Natural Black bamboo edging, SBEE-72B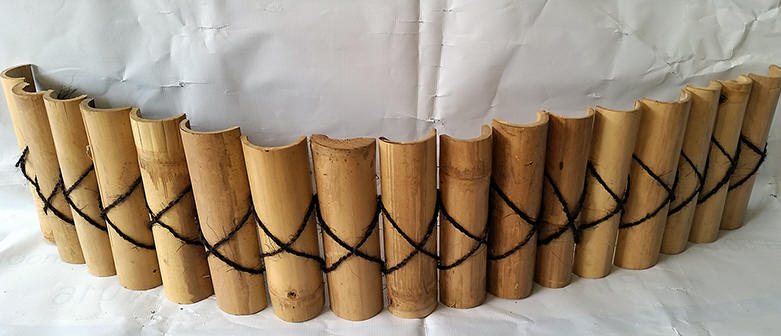 Level Top Split Natural Yellow bamboo edging, SBEE-72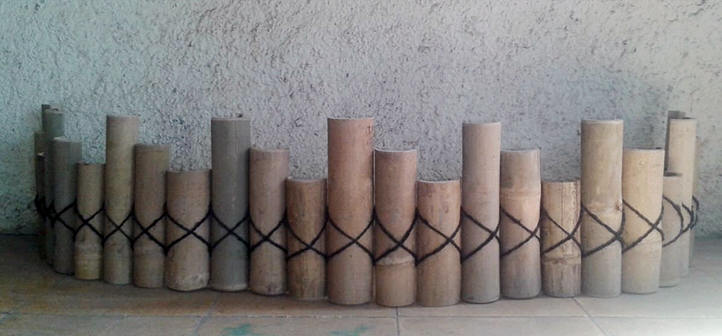 Picket styel Un level Natural Yellow bamboo edging, SBE-72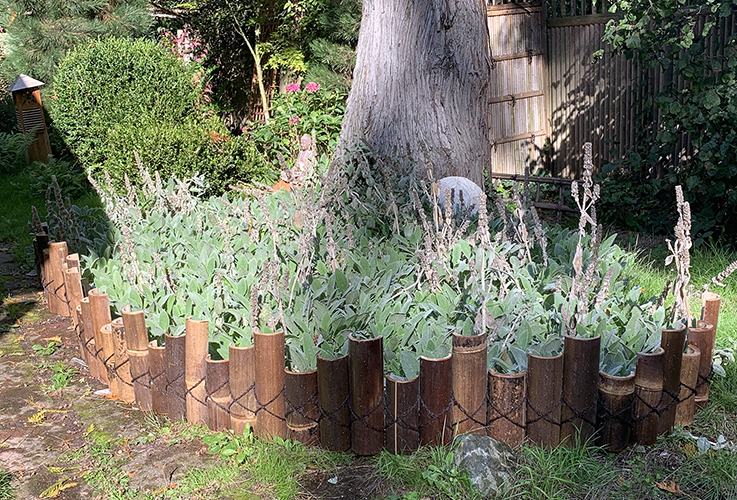 SBE-72B Split black bamboo Picket style border.
Key Features
Flexible and bendable to any shape during installation.

Self-standing with split big pole natural black bamboo edging.

Bamboos are strung together with heavy galvanized wire, but designed in a way that no wire is visible. It is sturdy and strong and can be formed to shape.

Use as garden edging or as a small size raised bed.

Available with black or yellow bamboo.

Black bamboo twine give an Asian garden accent.
Pricing & Purchase
| | | | | |
| --- | --- | --- | --- | --- |
| Item | Description | Price | Sizes | |
| SBE-72B | Picket style Split Natural Black Bamboo Edging | $27.31 + shipping | 12", 10", 8" H x 72"L | |
| SBEE-72B | Level Top Natural Black Bamboo Edging | $27.31 + shipping | 10"H x 72"L | |
| SBEE-72 | Level Top Natural Yellow Bamboo Edging | $27.31 + shipping | 10"H x 72"L | |
| SBE-72 | Picket style Split Natural Yellow Bamboo Edging | $27.31 + shipping | 12", 10", 8" H x 72"L | |