Folding screens are a great way to add definition to a boring room, lend height to a furniture composition, or divide spaces when you need a room to serve more than one purpose. With these bamboo screens, you can create privacy, add texture, or define a space. Our line of room dividers are available in many different styles and degrees of opacity, you're bound to find one that will fit your needs.
Use our bamboo room dividers in your home to section off certain areas of your home or outside yard for privacy. Our screen and room dividers are foldable and can be easily stored away when not in use.We offer many designs and sizes to choose from. Choose from either the standard four panel or the smaller three panel screens, all bamboo constructed or the wood framed design.
Please click here if you need more information on how to take care of your bamboo screen divider.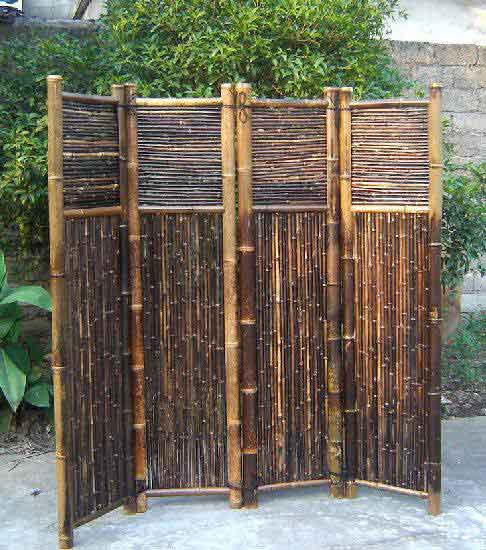 Black Bamboo Screen Divider Bamboo Basket Woven Screen Divider