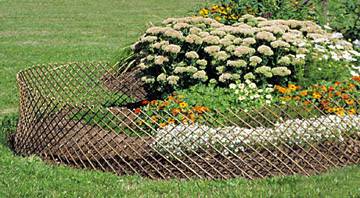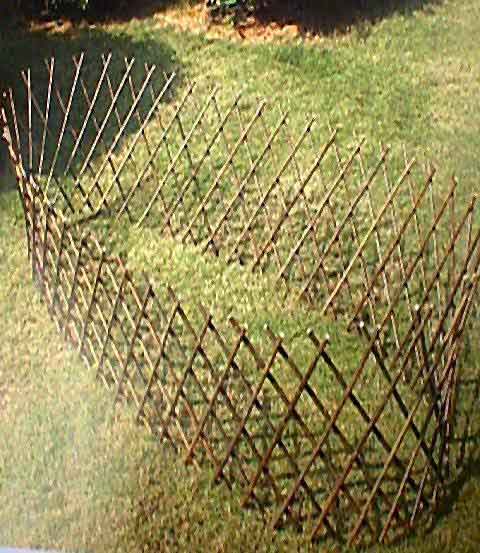 Circular willow stretch to 2' high
Our circular willow flexible fence panel is as useful for low fences and border edging as it is for trellises. It will extend to form a garden circle. Each one of these versatile, lightweight, circular fences stretches from 1' to 4' in height depending on how long it would expand (the fence becomes shorter as it's stretched longer).
WCT-36 expand 24" high at 36" diameter.
WCT-48 expand 36" high at 48" diameter.
CWF-34 expand 36" high at 36" diameter.
Use them for protecting flowers and plants while its lattice pattern will add a nice ornamental pattern to your garden.

CWF-34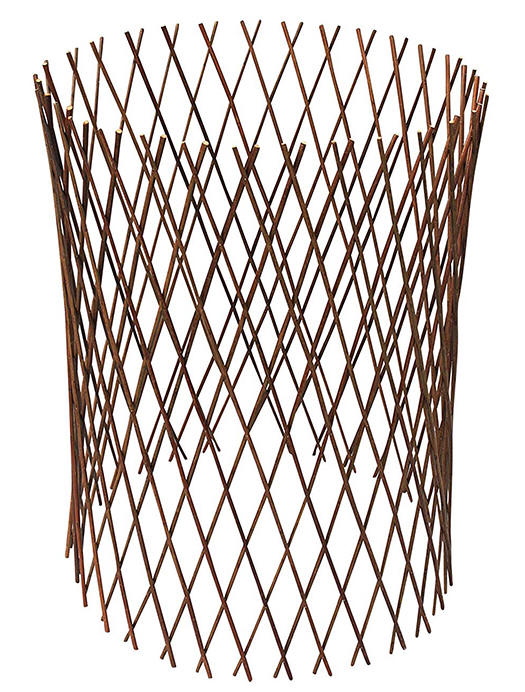 Key Features
Forms a natural circular garden in your driveway or anywhere in your garden.

Expands to various heights and diameters. 30" high at 60" diameter or 27" high at 72" diameter.

Natural wood-like willow blend easily into your garden.

Comes in pre-fabricated circular cone shape for easy set up and transportation.
Pricing & Purchase
| | | | | |
| --- | --- | --- | --- | --- |
| Item | Description | Price | Sizes | |
| WCT-36 | Willow cone trellis | $19.82 + shipping | 24"H x 36"D | |
| WCT-48 | Circular willow Fence | $28.82 + shipping, | 36"H x 48"D | |
| CWF-34 | Circular willow Fence | $23.78 + shipping, | 36"H x 36"D | |
| CWF-60 | Circular willow Fence | $34.48 + shipping, | 30"H x 60"D | |