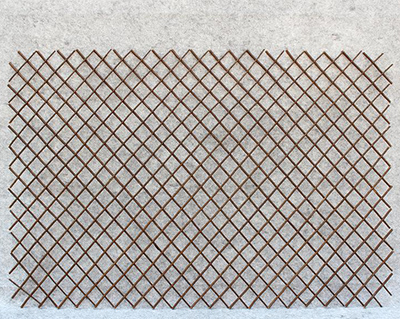 3' H willow lattice fence

Our willow flex lattice fence is similar to our trellis fence except the gap opening is much smaller resulting in a more delicate look. Willow flex lattice fences are flexible and can function in many different ways such as a trellis, fence, border divider, or just for decorative purposes. They are perfect for training vines and vegetables, supporting tomatoes, and more. Place them vertically or horizontally for various uses in the garden.
The willow sticks used are about 1/4" to 3/8" thick that are held together with nails.
The height of our standard measurement in our pricing is when the fence is to 72" wide. The height varies depending on the width of your extension. We have many different sizes for you to choose from.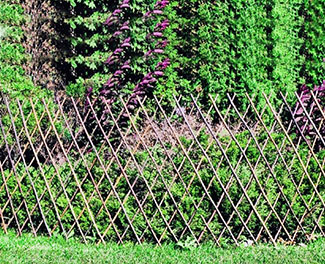 Key Features
Expandable to different heights and lengths to suit your needs. Flexible enough to form a circle.

Use them as lattice fences, edging, and trellises.

Provides an elegant silhouette to your home and garden.

Willow sticks used are about 1/4" to 3/8" thick.
| | | | | |
| --- | --- | --- | --- | --- |
| Item | Description | Price | Sizes | |
| WSF-24 | Willow flex lattice fence, open to 3" diamond opening. | $12.82 + shipping | 72"W x 24"H | |
| WSF-36 | Willow flex lattice fence, open to 3" diamond opening. | $13.15 + shipping | 72"W x 36"H | |
| WSF-48 | Willow flex lattice fence, open to 3" diamond opening. | $16.51 + shipping | 72"W x 48"H | |
| WSF-60 | Willow flex lattice fence, open to 3" diamond opening. | $19.51 + shipping | 60"W x 48"H | |