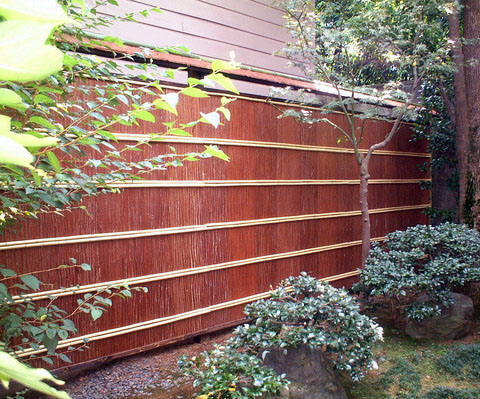 Fern fence Wood frame with bamboo capping double side fern fence.
This item can be used for wall coverings, ceilings, and existing fences. This dark brown fern fence is woven with a brown nylon coated wire to survive the harsh outside elements, unlike other fern fences in the market that uses bare metal wire. We are the only supplier of brown fern fences with brown nylon coated wire to prevent rust. The brown wire will blend right in with the fence to give it a natural looking appearance.
Use this fence to create a natural-looking divider in your garden. You can also create a soft shade by draping this versatile fencing over an arbor. Excellent for both indoor and outdoor use to add rich texture to your area. You may also like to look at our white fern rolled fence.
We encourage our customers to use cedar posts and stringers to install any rolled fences. Need help on installing the brown fern fence? Click on Installing Rolled Fences.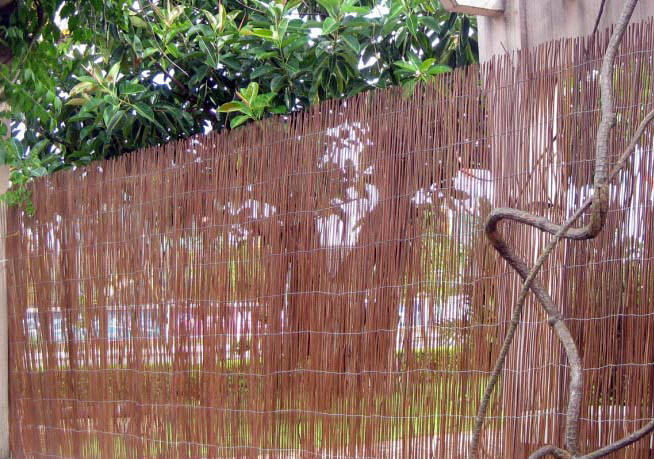 Black nylon coated wire color might vary due to the lighting condition
Key Features
Natural fencing material for outdoors.

Each fern is woven with brown nylon coated wire to form a natural looking fence for your property.

Use indoor for the wall, ceiling, and any decorative purposes.

1/8" diameter smooth dark brown stems in groups and woven with nylon coated wire every 4". It comes 6' high and 15' long

Call us if you need custom sizes. We understand your home and property projects may vary.
Pricing & Purchase
| | | | | |
| --- | --- | --- | --- | --- |
| Item | Description | Price | Sizes | |
| FF-15 | Fern Fence | $78.75 + shipping | 6'H x 15'W | out of stock |