Fences in a Japanese style garden Japanese bamboo fence in a garden
Traditional Japanese fence panels are usually found in smaller sections to define boundaries while providing a focal point in a Japanese garden. One or two fence panels set at the outside angle of a property can stop corner-cutting pedestrians and provide a backdrop for shrubs and decorative plantings. It often includes fencing panels that provide a sense of mystery or a feeling of enclosure and still remain open and inviting.
Japanese style Bamboo fence panels and screens are pre-assembled fence panels ready to be installed in your outdoor garden or home indoors.
If you would like to build your own bamboo fencing, you may want to take a look at our Bamboo Rolled Fence or the pre-built Bamboo Fence Panels.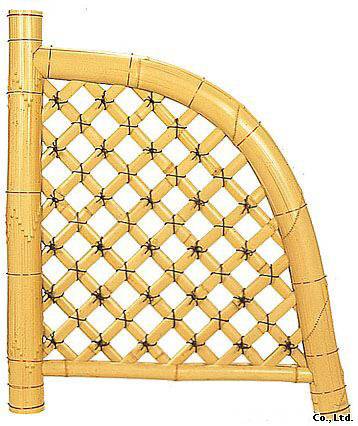 Bamboo Wing Fences Bamboo Brushwood Fences
Koetsu-gaki bamboo fences Combination of brush and bamboo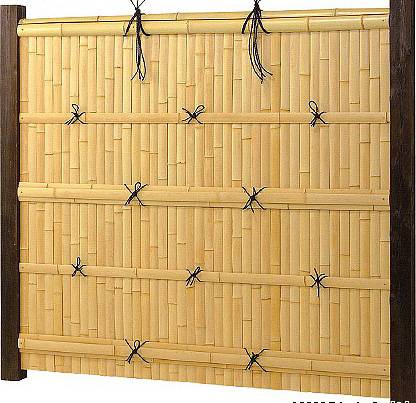 Bamboo Sleeve Fences Kenninjigake Bamboo Privacy Fence
Sode-gaki bamboo fences Japanese privacy Fence

Otsugaki woven bamboo fence
Rustic woven bamboo fencing