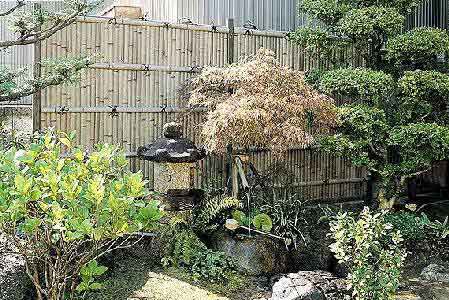 Lattice top bamboo privacy fence Aged Japanese style Kenninjigaki bamboo fencing.
Privacy fencing, commonly found in urban or closely settled suburban spaces, are six feet tall or more and with tight board joints without spaces between them. Bamboo privacy fences are constructed with machine cut thick bamboo plank board butts joined together with no spaces in between. Our semi-privacy fencing aims to allow air and visual space between the bamboo planks or poles, while protecting the space and residents from full view. All privacy fences are built with finishes on both sides to make them truly neighbor friendly. This type of fence can also protect against harsh winds and distracting street noises.
Our full line of privacy fences includes simple yet basic full panel styles or topped with lattice panels with optional post caps. Variety of height and width to meet your needs. Materials used includes wood and bamboo. If you're in need of a movable privacy fence or screen, you should take a look at our Bamboo Screen, they can be stored away and folded easily without taking much space. We also offer a full line of cedar posts and accessories for our bamboo fences.
Bamboo privacy fencing is a ecologically sustainable material because it is rapidly renewable, and the green masses of the bamboo plantation helps to absorb carbon dioxide from the atmosphere to reduce global warming.
Please click here if you need more information on how to take care of your bamboo privacy fencing.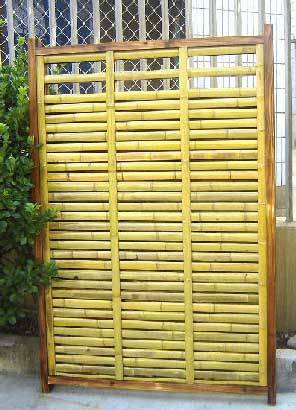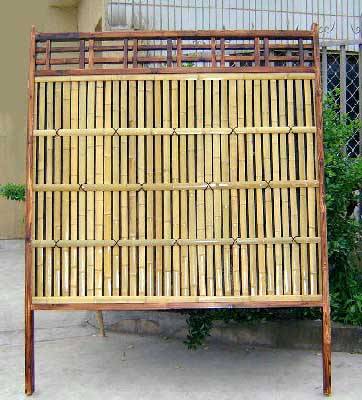 Misugaki Bamboo Privacy Fence Colonial Bamboo Board on Board Fence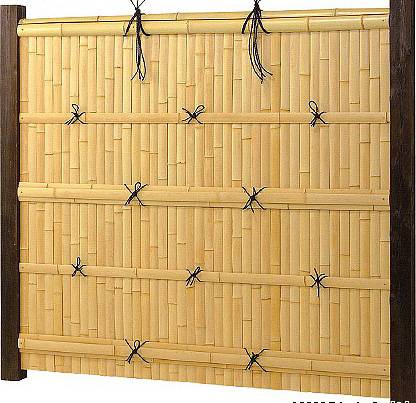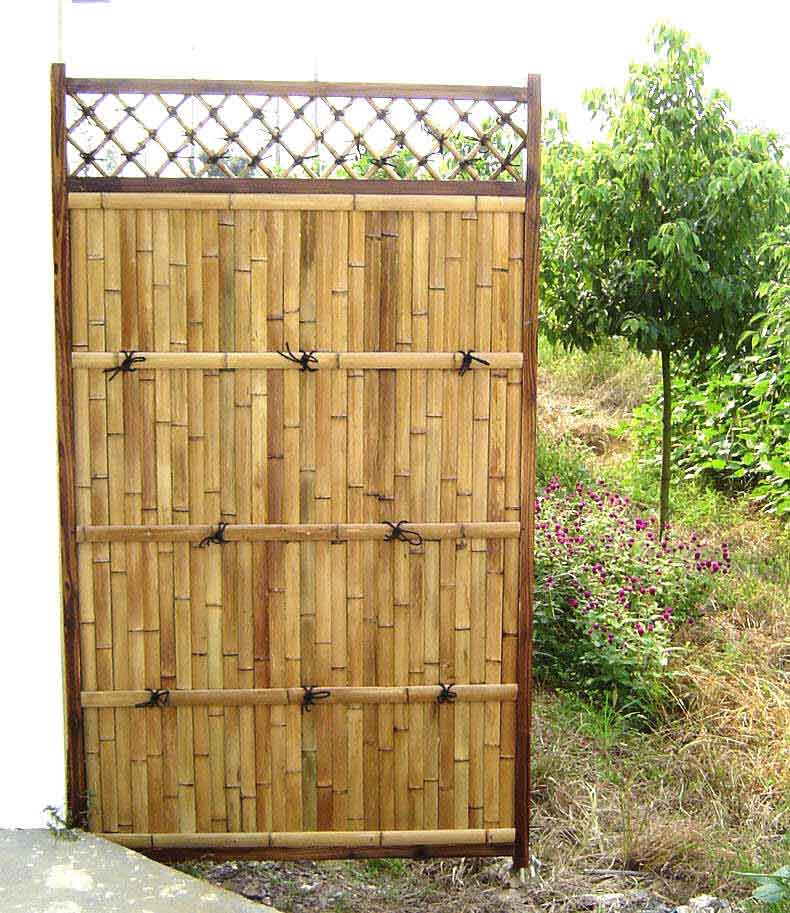 Kenninjigake Bamboo Privacy Fence Lattice Top Bamboo Stockade Fence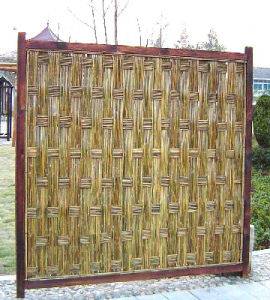 Diamond top Basket Weave Bamboo Fence Basket Weave Bamboo Privacy Fence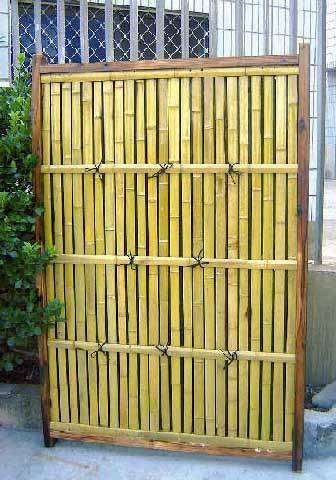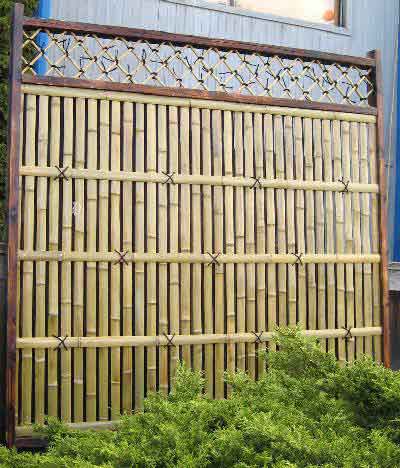 Bamboo Shadowbox Semi Privacy Fence Panel Lattice top Bamboo Shadowbox Fence