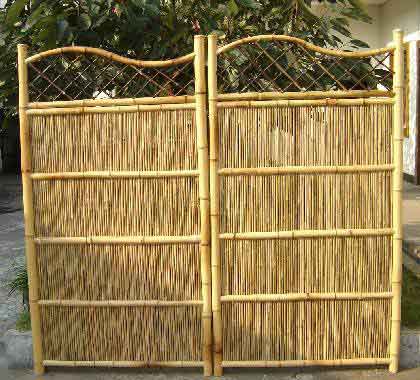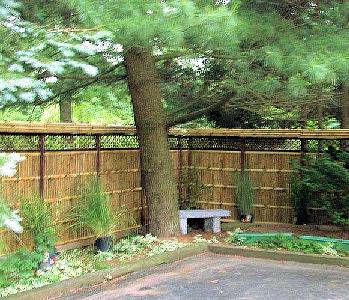 Wave top bamboo fence panels Satisfied customer in NJ
Tired of the old dog ear wood fences or that rusty metal chin link fence? Our elegantly designed bamboo fence panel will bring an instant unique look to your home and garden. These fence panels are prefabricated completely in our own factory and shipped directly to your home or business.
Bamboo are just like any type of wood, it can last for years in the outdoors with proper maintenance. Bamboo fences also ages like wood as it will eventually turn grey and lighter in color after prolong usage. We offer pre-built bamboo fence panels with different styles and sizes, these include the regular bamboo fence panel, the traditional Japanese bamboo fence panel, and the low pedestrian fence section. If you need privacy fencing, please check out our Bamboo Privacy Fences.
If you'd like to build your own bamboo fencing, you should take a look at our rolled fences at Bamboo Rolled Fencing and Bamboo Cap and Molding. If you need a portable bamboo fence panel, you may want to consider our Bamboo Screen. We also offer a full line of fencing installation parts and accessories for our bamboo fence panels.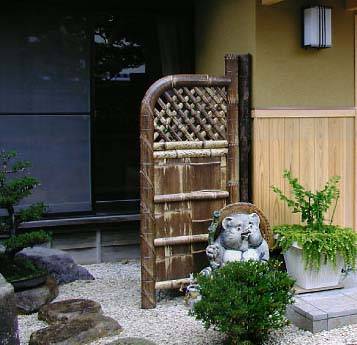 Prebuilt Bamboo Fence Panels Japanese Bamboo Fence Panels
Pick a style below Pick a style below
All Bamboo Fence Panels Otsugaki Woven Bamboo Fence Panel
Big Pole Bamboo Fence Panel Bamboo Brushwood Fence Panel
Black Bamboo Fence Panel Bamboo Sleeve Fence Panel
Bamboo Branch Fence Panel Bamboo Wing Fence Paenl
Horizontal Bamboo Fence
Wood Framed Bamboo Panel
Framed Bamboo Trellis Fence
Curved Top Bamboo Fence Panel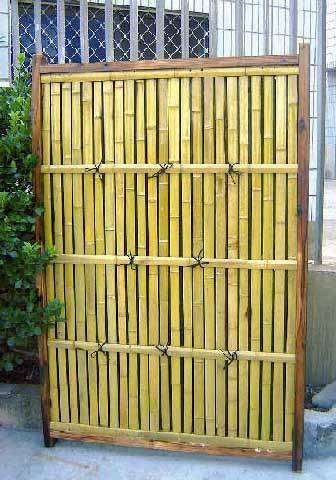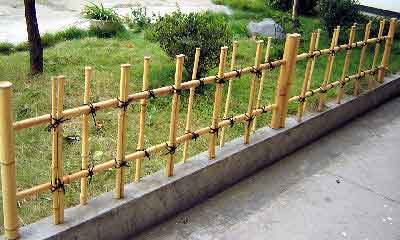 Bamboo Privacy Fence Panels Bamboo Low Fence Penels
Pick a style below Pick a style below
Bamboo Shadowbox Semi Privacy Fence Bamboo Pedestrian Fence
Lattice Top Bamboo Stockade Fence Bamboo Post & Rail Fence
Misugaki Bamboo Privacy Fence Bamboo Picket Fence
Kenninjigake Bamboo Privacy Fence
Basket Weave Bamboo Semi Privacy Fence
Diamond top Basket Weave Bamboo Fence
Colonial Grids Top Bamboo Board on Board Fence