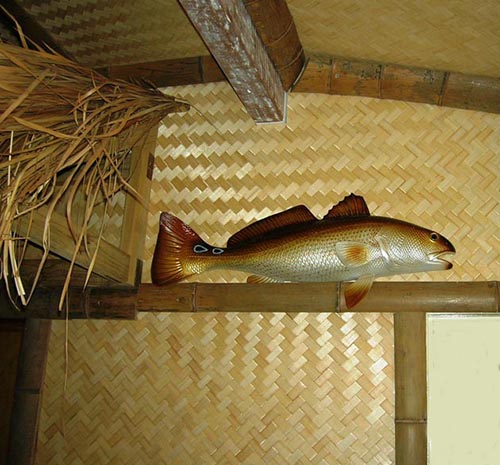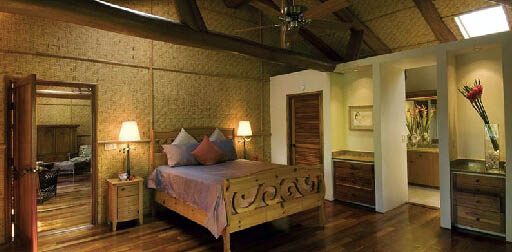 Rolled Bamboo
mats istalled on wall and ceiling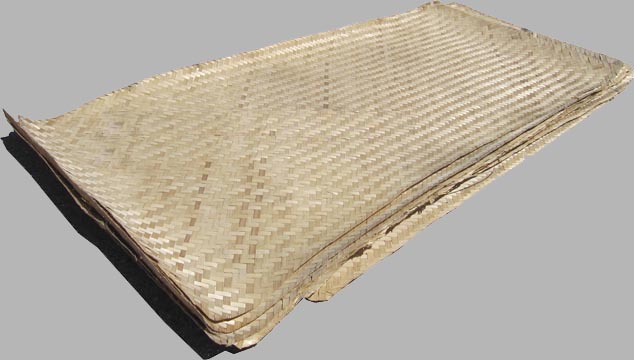 Rolled Herring bone Bamboo mat, BWM-48

BWM-48 on the ceiling
Herring bone woven bamboo mat board is a beautiful product that is commonly used for walls and ceilings in residential homes, restaurants, theme park, resorts. It will make
Woven bamboo board mat is made from the exterior and interior of the bamboo poles and cut to about 1 inch strips. If you are looking for tropical theme bamboo wall panesl, this is a great option for adding texture and color to any flat surfuce, including walls, ceiling, cabinet and more.
Wide weave bamboo boards can be installed with a pneumatic stapler or with a contact adhesive. Consider using one of our various trimming options, such as our bamboo moulding to cover any seams.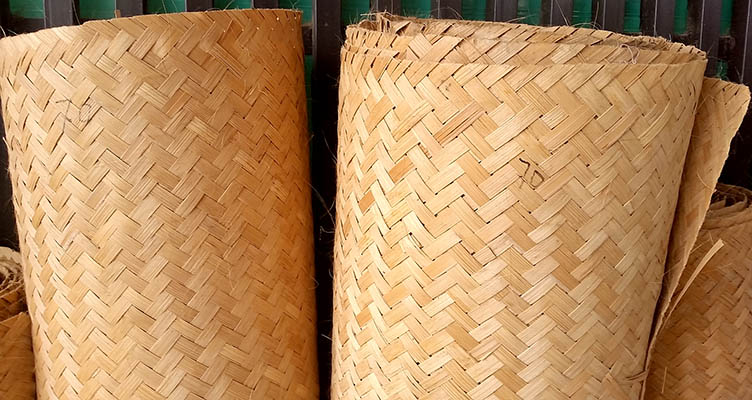 Rolled Narrow Herring bone coess wrave bamboo mat BWM-48C
Key Features
Flex and rollable woven bamboo mat.

Provides an authentic natural bamboo appearance.

Use them on the wall, ceiling, building, etc.

Regular light greenish yellow color .

Great decoration for the restaurant and other hospitality premises.

Designed to be stapled to the wall..
Pricing & Purchase
| | | | | |
| --- | --- | --- | --- | --- |
| Item | Description | Price | Sizes | |
| BWM-48 | Herring Bone woven bamboo mat, 1 sheet packing | $58.12+ shipping | 8'W x 4'H | |
| BWM-48C | Narrow Weave Herring Bone woven bamboo mat, 1 sheet packing | $65.12+ shipping | 8'W x 4'H | |