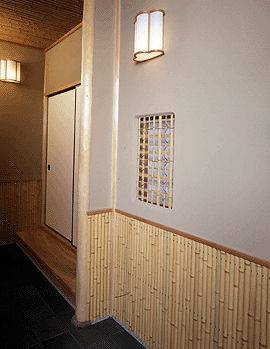 Bamboo reed ceiling panel Bamboo wall cover
Walls and ceilings give the interior of a house character through color, texture and style. Bamboo wainscoting is great for a tropical theme design. Wall covering is not just wallpaper anymore, they can be built and decorated with many materials and finishes. Part of our Green Store Builder line of products is the wall covering products made of eco friendly bamboo, they are natural looking and long lasting for indoor and outdoor use. Ceiling panels made of bamboo and bamboo reed are eco friendly that will also bring a touch of nature to your store and home.
If you are tired of the usual wallpaper or the plain wall board on your wall or the flat ceiling tile over your head, then our bamboo and bamboo reed wall covering and ceiling paneling will turn your rooms into a natural and unique looking place. Use them to decorate your work and living quarters, while helping to conserve our Earth's natural environment. Our woven bamboo, bamboo reed wall, and ceiling panels are easy to install, they will brighten your room naturally without chemically made products.
Bamboo wainscoting is an ecologically sustainable building material as it is rapidly renewable, and the green masses of the bamboo plantation helps to absorb carbon dioxide from the atmosphere to reduce global warming.
We also offer a full line of bamboo moldings to finish your bamboo wainscot and ceiling projects.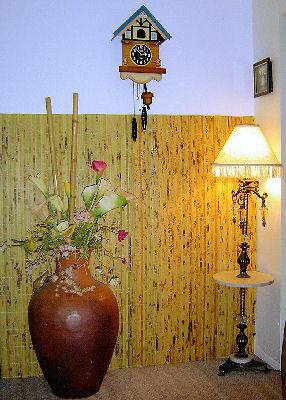 Bamboo wall & ceiling cover Crushed bamboo wall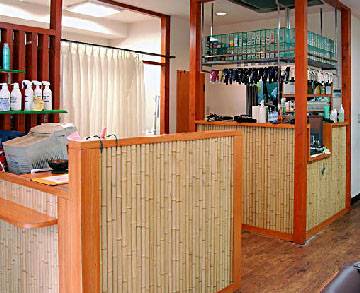 Bamboo poles walls Bamboo mat board