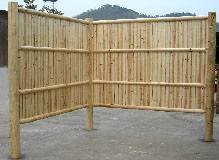 LF-66V, Log fence w/ corner post, 18" footing for in ground installation LF-66V, Back of the fence
If you're tired of the same old dog ear picket fence in your yard, then look no further, our privacy log wood stockade fence panel is the perfect solution for you. Bring out the natural beauty of wood in the most original form. The four corner log frames are constructed with mortise and tenon joinery. Half log slat with dado cut at both ends can be inserted easily into the open channels along the log frame. This fence is the ultimate rustic log wood privacy fence.
We offer two styles of privacy log fence panels, the standard solid stockade split log fence panel with half log wall, designed to be installed vertically or horizontally for a different look.
Comes disassembled for easy transportation. The fence package consists of four two posts with footing, two horizontal fence frames, three stringers and half log form of fencing wall.
The log posts are designed for side, middle and 90 degree corner installation. Depending on the number of panels you need and the configuration, you may need different posts to complete your fence sections. Contact us for more details. All posts come with 18" footing for inserting into the ground.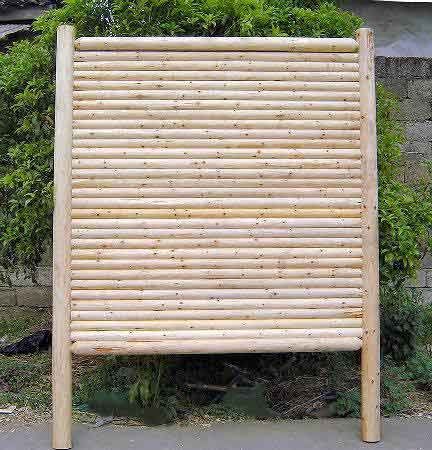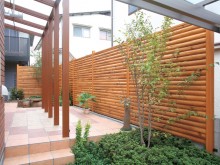 Horizontal log wall Solid Stockade Fence Panel, LF-66H LF-66H, Stained Stockade Log Fence Panel,
Key Features
Log stockade fences brings out the beauty of wood in their original form.

They are excellent privacy fences.

Log fences are framed together with mortise and tenon joinery, ensuring stability and can be assembled easily.

Can be installed with horizontal or vertical log panel walls allowing you to customize your area.

Stringers are provided to add strength and beauty to the fence.

Different post configuration for standard fence installation. 18" extra footing for burial into the ground.
Pricing & Purchase