Turn your next backyard grill-out into a tropical cabana party! Our Bamboo tiki bars and counters are built for outdoor and indoor entertainment, with a large selection of bamboo bar stools. Generally, the outdoor tiki bars are constructed with a thatch roof with bamboo plywood underneath to block out the sun and the rain. The bamboo bar counter would make a great tropical entertainment center for your home.
We offer a full line of different style bamboo tiki bars and bamboo tiki huts with a variety of sizes and colors both for indoors or outdoors. Compliment your bar with a complete line of bamboo bar stools to create your own style. Some units are expandable to accommodate more people and the premium bamboo tiki bar units are equipped with a dry sink.
Here is more information on how to work with our bamboo tiki bar products to make your South Sea Tiki Bar Paradise at home.
Bamboo Tiki Bar with Thatch Roof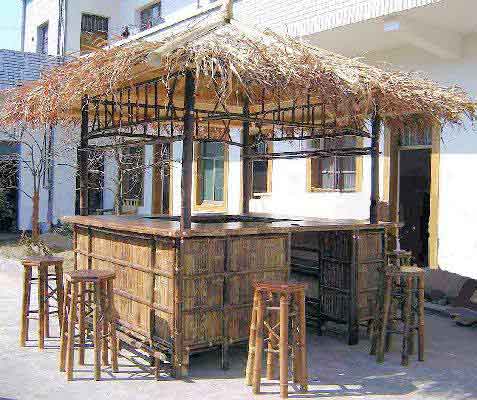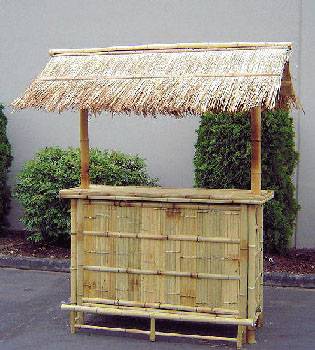 Bamboo Tiki Hut Bar Bamboo 5' Tiki Bar with roof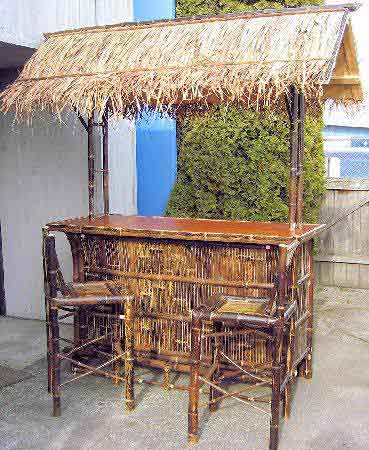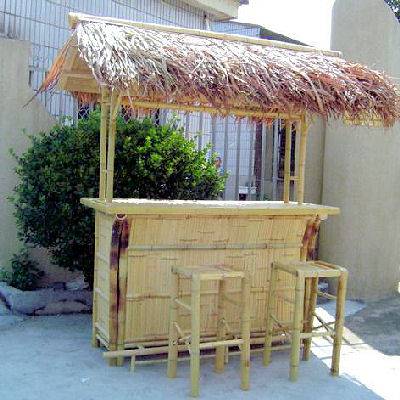 Black Bamboo Tiki Bar with roof Curved front Bamboo Tiki Bar with roof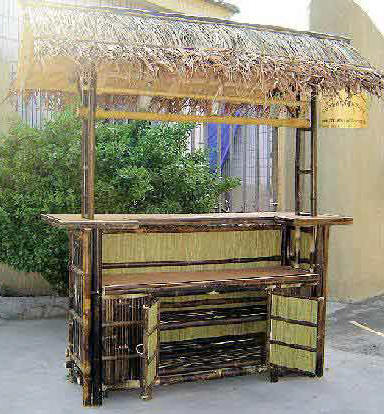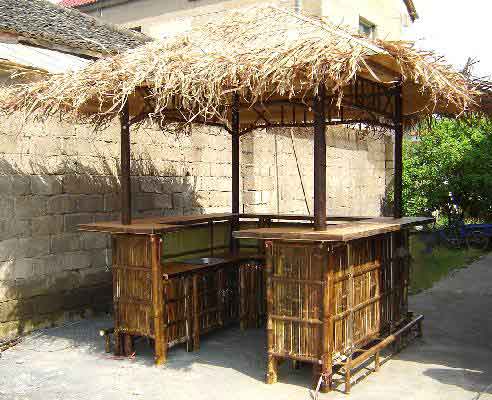 Tropical Double Deck Deluxe Bamboo Bar Bamboo Tahiti Bar Hut
Bamboo Tiki Bar Counter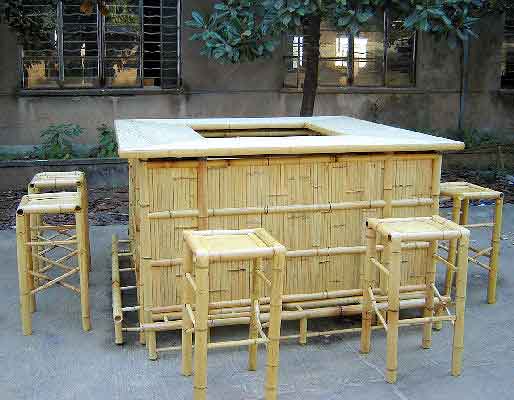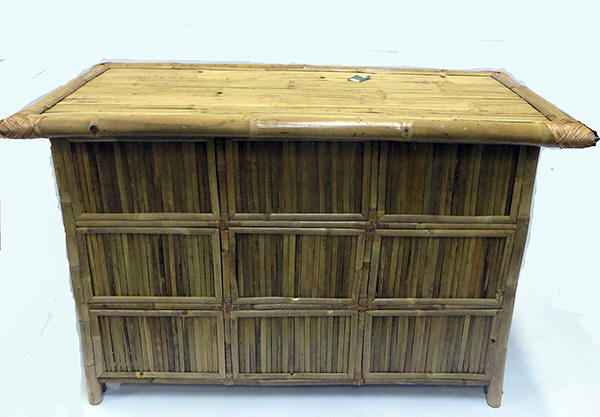 Bamboo Bar Island Bamboo Bar Counter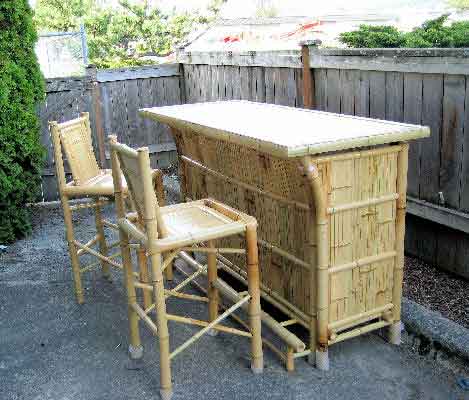 6' Bamboo curved front bar Expandable classic bamboo bar counter

3' Bamboo mini bar