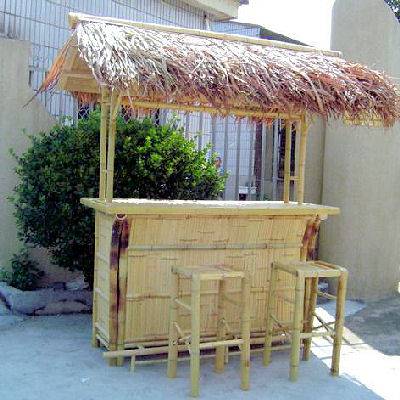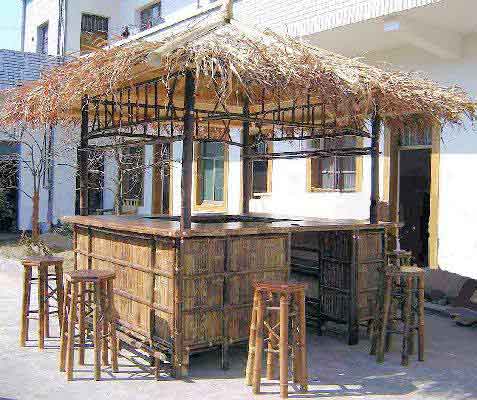 Bamboo tiki bar
Tiki hut
Our tiki bars come in different shapes and sizes. The traditional tiki bar is based on the tiki hut which are found on islands. They are usually made of wood or bamboo, and the trademark thatched grass roofing. A full sized tiki bar can be quite an affair, emulating an environment of an island getaway resort.
Our bamboo tiki bars come in may styles and sizes to choose from. Poolside tiki bars are very popular, as well as our backyard patio bars. They are smaller in size without a thatch roof making it low enough to be placed indoors.
Nothing can better encapsulate the magic of the tropics quite like a well decorated tiki bar.