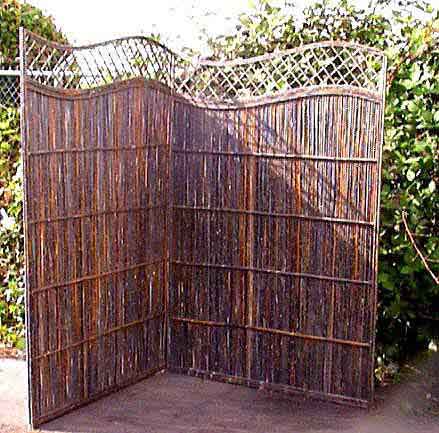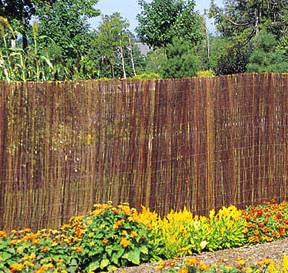 Willow fence panels Willow fencing
Willow fences and screens are made from vertical willow sticks tightly woven together with rust proof nylon coated steel wire. Willow fences are sustainable as it is constructed with rapidly renewable natural material. Willow sticks are harvested every two years for fencing material. Willow fencing and screening are suitable for an informal garden as well as a rustic garden setting.
We are the only company in the market that offers willow fences woven with non-rusting nylon coated wires as oppose to the commonly used galvanized wire that will rust eventually in the outdoors. We offer regular brown willow and peeled willow fences. The peeled willow canes are carbonized to make them last longer in the outdoors.
Rapidly renewable natural bentwood material like willow are great used indoors or outdoors. Our exclusively pre-built fence panels are easy to set up and designed to enrich your home and garden. Different styles and sizes to suit your needs. Contact us for custom sizes.
Willow Rolled Fences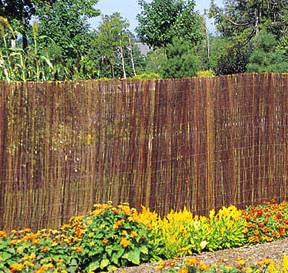 Willow Rolled Fences Classic Mahogany Peeled Willow Fences


Privacy willow twig fence
Willow Pre-build Fence Panels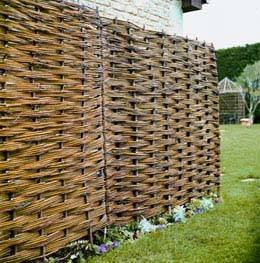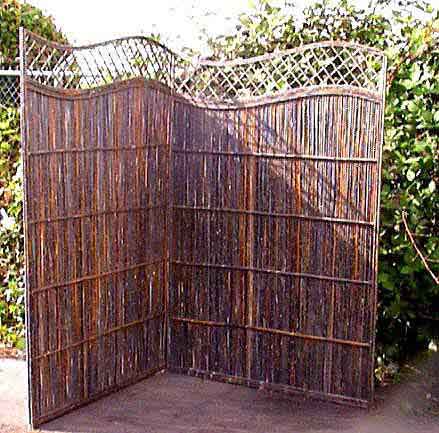 Willow Hurdle Panels Willow Curved Fence Panels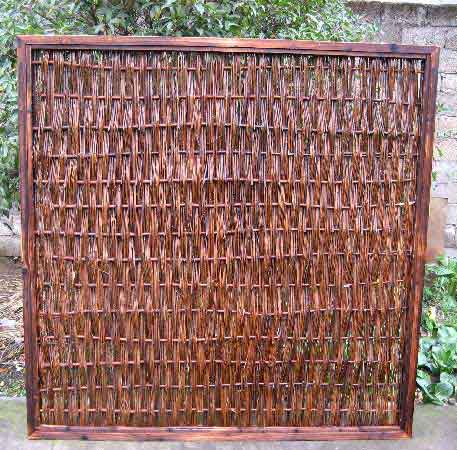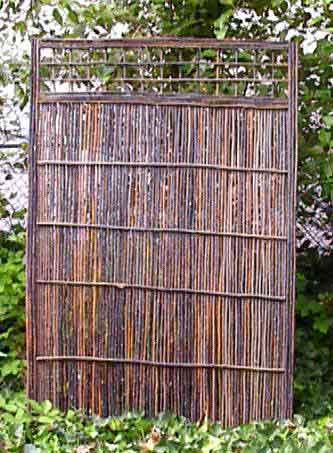 Wood Framed Willow Hurdle Panel Willow Fence Panels

Willow Gates Willow Self Standing Screen Divider
Willow Flex Trellis Fences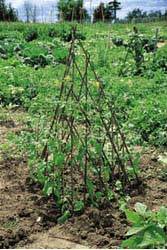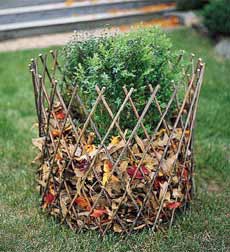 Willow Twig Trellis & Teepee Willow Cone Trellis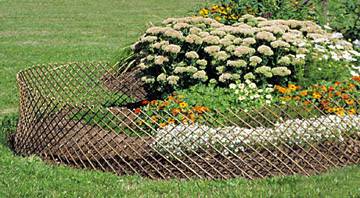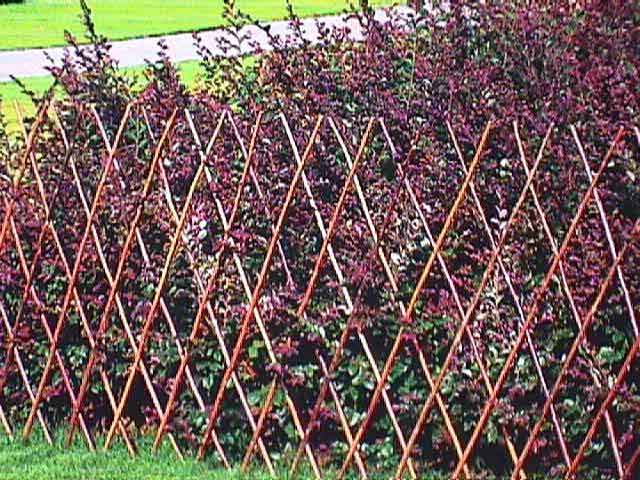 Circular Willow Fence Willow Trellis