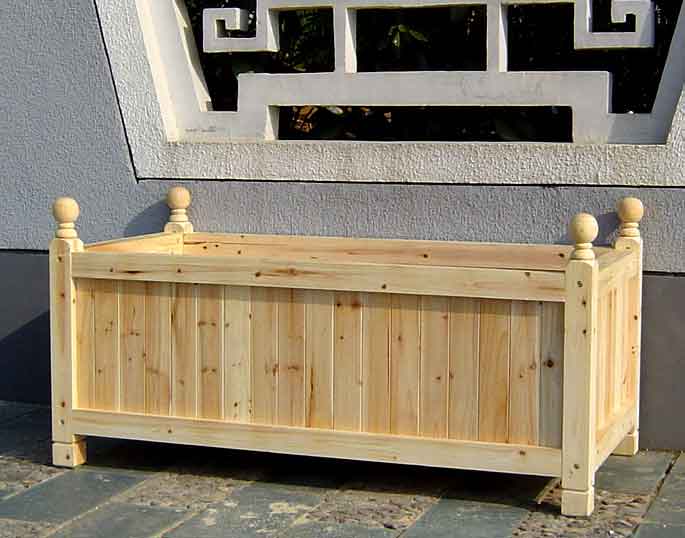 Estate Cedar Planter with ball finial Estate Planter flip over to show chamfered top
Our Estate Series wooden planters are made of natural rot resistant white cedar wood. They are designed with ball finial tops with a chamfered bottom, giving you the option to reposition them by flipping them upside down. We build them in a variety of shapes and sizes, including the square planter as big as 36" square and our largest rectangle planter measures 72" long, 28" wide and 28" high.
The sides of the planters are contained within rebated trenches in both the legs and the rails. Wall panels with horizontal frames are jointed to the corner posts using traditional mortise and tenon joinery. Then the semi assembled panels are put together using furniture grade connector bolts and lock nuts. They make for an excellent planter for any type ofcommercial site, park, garden, or backyard.
All our Estate Cedar Wooden Planters are semi-assembled in our factory. Easy assembly, the only tool needed is a screw driver. Our innovative structural designs allow us to build and ship oversize planters cost effectively to all over the country.
For information on How to choose the Right Garden Container and Keys to Successful Container Gardening, please click on the respective titles. If you like these planters, there are other unique planters that could be of interest to you, like our Villa Cedar Wood Planters, Chalet Wood Planters, Log Wood Planters, Tub Wooden Planters and more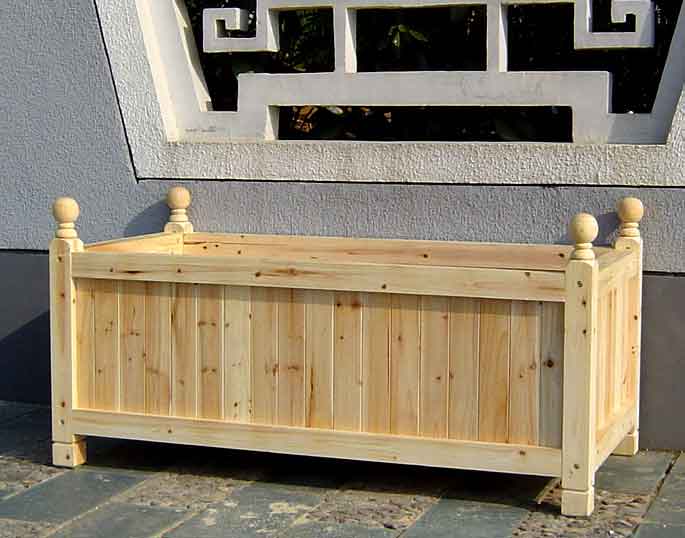 Estate Rectangle Planter Estate Raised Planter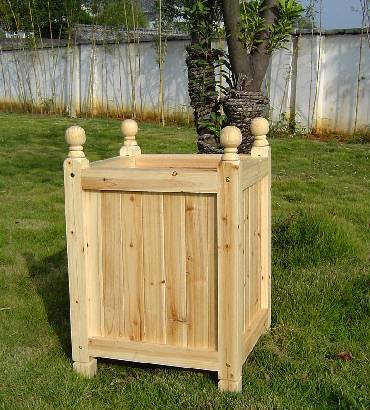 Estate Square Planter Estate Tall Planter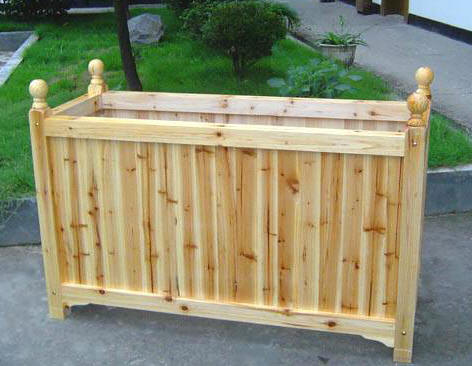 Estate Tree Box Estate Pedestal Planter Wall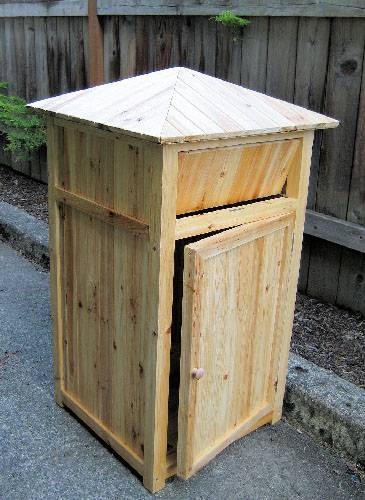 Estate Garbage Bin Enclosure