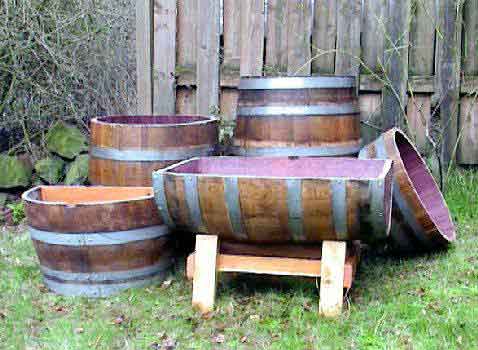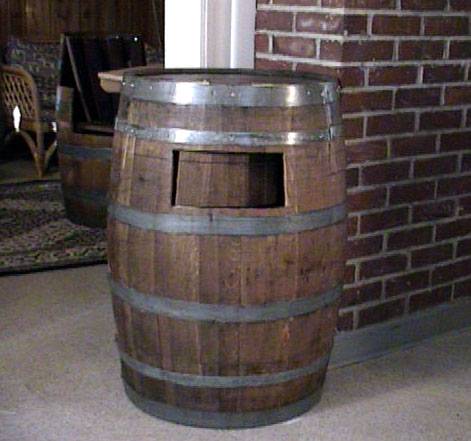 Wine Barrels in outdoor Wine Barrel waste receptacle
All color shown on the picture may varied because these are made from used wine barrels, each one is different as we get them.
In the spirit of recycling to conserve natural resources we present our oak barrel planter line reclaimed from authentic oak wood wine barrels from authentic wineries. These wonderful barrels are handcrafted using traditional techniques from thousands of years ago. Click to find out more about How wine barrels are made!
We grade these used wine barrels and use them accordingly, we have water tight full barrels which can be reused to make your own wine. A lot of smaller wineries do buy the recycled wine barrels because it is more cost effective. They are also great to use as decoration for both indoors and outdoors.
We cut some of the used barrels to make a few different planters for indoor and outdoor gardening. Special water tight barrels are used to set up natural water gardens without the need for rubber or plastic liners. Our rain barrels and compost barrel made by these recycled wine barrels are great in helping us lower the stress level on our natural resources. If you are looking for smaller barrels, we do have them listed in our barrel keg & stand section.
You may also like to look at our many other types of wood planters that are made of cedar wood.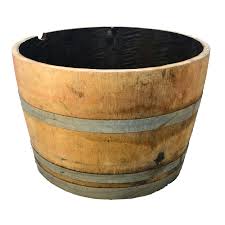 Wine Barrel Planter Split Barrel Planter
Recycled oak wood wine barrel for garden. . Large surface area split barrel planter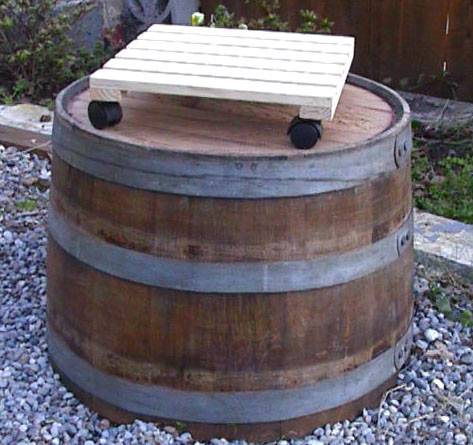 Wine Barrel Wall Planter Barrel Mover
Space saving quarter barrel planter Wheeled dolly for easy moving.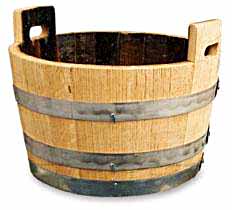 Water Garden liner for Barrel Planter Barrel Bucket Tub
Water garden liner for barrel