Octagon shape layout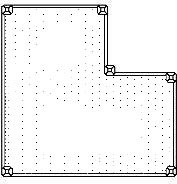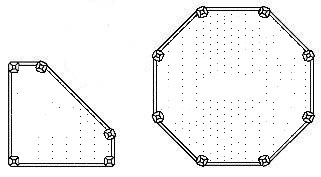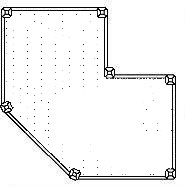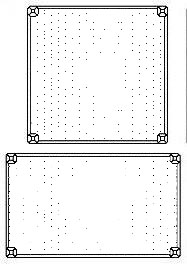 showing CRP-90, and CRP-132 posts
In traditional gardens, pathways are used in much of the growing spaces. Every individual growing location is unique in its own way. Our designer raised bed lets your own creation put every inch of garden space to work, maximizing productivity and minimizing weeds. We offer many shapes and sizes to choose from. The yard and landscaping possibilities for raised beds are almost endless. They can create raised bed shapes like the octagon, square, rectangle, boat and many others.
Our designer series of raised beds offers you a chance to custom design your own set of raised beds to fit your home garden layout. Many different shapes and sizes are available.
Raised bed installation recommends the work of at least two people to help coordinate and set up the posts, slide in the tongue and groove panels, and to secure them with wood screws. All hardware is provided.

Download Seated Raised Bed
Key Features
Northern white cedar wood is naturally rot resistant, essential for long-term use. We do not apply any chemical sealer or stain on the wood we use.

We use 3/4" heavy cedar tongue and groove panels to construct the wall slats.

The tops of 4x4 corner posts are chamfered, two sides are dado cut for the yellow cedar panels to slide in, the interlocking tongue and groove will lock the panels together providing a strong wall that prevents warping.

The actual height of the wall is 21" and overall height is 2' (w/post). Height of the cedar walls can be adjusted easily by adding or taking out cedar side panels.

Easily expandable with section add ons into long hexagonal shape.
Pricing & Purchase
| | | | | |
| --- | --- | --- | --- | --- |
| Item | Description | Price | Sizes* | |
| CRP-90 | Cedar wood 90 degree corner post | $9.80 + shipping | 3" x 3" x 24"H | |
| CRP-180 | Cedar wood 180 degree straight line post | $9.80 + shipping | 3" x 3" x 24"H | |
| CRP-130 | Cedar wood 130 degree corner post | $9.80 + shipping | 3" x 3" x 24"H | |
| CRW-36 | Cedar wood retaining plank 36" L, 7 pcs per set | $18.45 + shipping | 5/8" x 3"W x 36"L | |
| CRW-48 | Cedar wood retaining plank 48" L, 7 pcs per set | $22.46 + shipping | 5/8" x 3"W x 48"L | |
| CRW-72 | Cedar wood retaining plank 72" L, 7 pcs per set | $35.73 + shipping | 5/8" x 3"W x 72"L | |