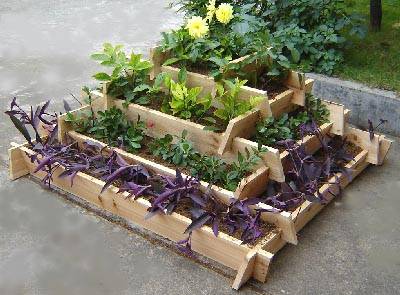 Tiered Raised Bed 4'x4'
Rooftop gardening or green roof, utilizes rooftop space on an apartment or inner city building. The greening of an extensive area of the roof is known to be an expansive and complicated project. Use our personal vertical raised bed for your rooftop or balcony gardening to add color to your area, without the trouble of having to go through unnecessary extensive problems.
The purpose of our multi-tiered cedar wood raised bed are specially designed to efficiently utilize your limited space in your home, such as the rooftop and balcony. This vertical gardening raised bed combines the convenience of raised bed gardening and green roofing to make working with relatively limited space possible
Cedar wood is light weight and naturally rot resistance. It is a great insulator to help the growing medium of the plant to withstand any type of fluctuation in the temperature between day and night on the rooftop.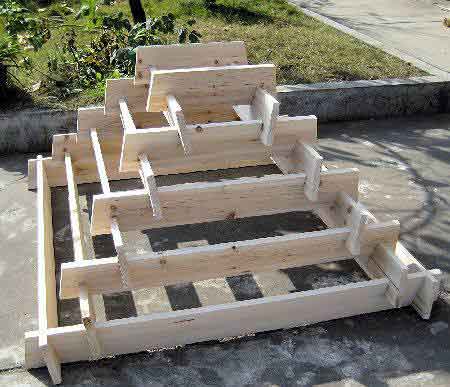 Before planting
Key Benefits:
Constructed with white cedar wood, light weight and naturally rot resistant, makes them great as a rooftop garden container for long-term use.

Ideal for vertical gardening on rooftops or any backyard to maximize the use of limited space.

Tiered design to maximize planting space.

Our large cedar wood container will prevent the container from drying up prematurely.

Cedar wood is a good insulator, thus minimizes the effect of the temperature's drastic changes in roof top areas.

Five levels of tiered growing areas.

Easy installation, no hardware required.
Pricing & Purchase
| | | | | |
| --- | --- | --- | --- | --- |
| Item | Description | Price | Sizes* | |
| RRB-44 | Cedar wood 5 Tiers Raised Bed, | $138.84 + shipping | 4'W x 4'L x 28"H | out of stock |