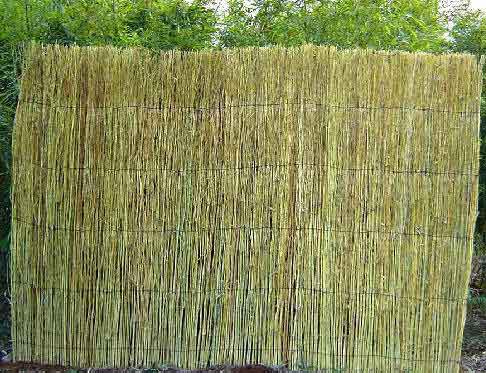 Bamboo twig fence Aged bamboo twig fence w/bamboo cap
These impressive bamboo twig fences comes in 6', or 4' in height, and are shipped in rolled form. It's made from small bundles of bamboo twigs woven together with black nylon coated wires.
Our bamboo twig fences are woven in double layers, providing a full wall of bamboo twigs for coverage, making it a perfect privacy fence for your home and garden. They are as durable as bamboo poles, and are easy to install.
Click here for information on installing rolled fences. You may also be interested in our willow twig fence.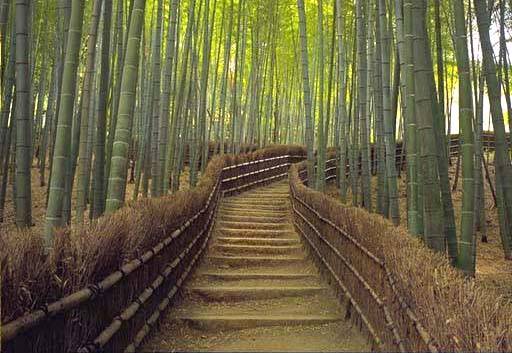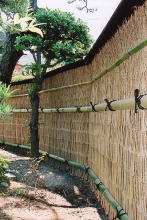 Aged bamboo twig fencing in a bamboo garden
Key Features
Twigs of bamboo woven together in groups of galvanized wire.

Woven in double layer for privacy.

One of the most durable bamboo fences in the outdoors.

Flexible to work with, easy to install.
Pricing & Purchase