Willow raised beds Tiered cedar wood raised
Raised bed gardening is becoming one of the most popular ways to garden due to a variety of benefits to the gardeners and those who simply want an easier way to garden. Raised bed gardening is also more efficient in fertilization and water conservation. Garden pests are also easier to control in raised beds than those without it, making your gardening experience less stressful and more enjoyable. Most importantly, it provides more production per square foot of space giving you an almost unlimited amount of room to garden. Raised beds are simply perfect for anybody who has a passion for gardening.
Raised beds are great for areas that have poor water drainage, rocks, or poor soil. It never gets compacted and the extra height by piling it with soil, allows the garden bed to warm up more quickly in the spring. However, if you want something more permanent and sturdy, you'll want to frame your raised beds. And if you have trouble bending, you can raise your raised bed to a convenient height. Here are several options for creating raised beds, from building it yourself to having it delivered to your yard.
We offer a vast variety of raised beds constructed with all natural material such as cedar wood, cedar log, willow, and bamboo. All raised beds are chemical free, no stain or paint is used to minimize chemical contamination.
Bamboo Raised Bed

Bamboo Raised Bed
Cedar Wood Raised Bed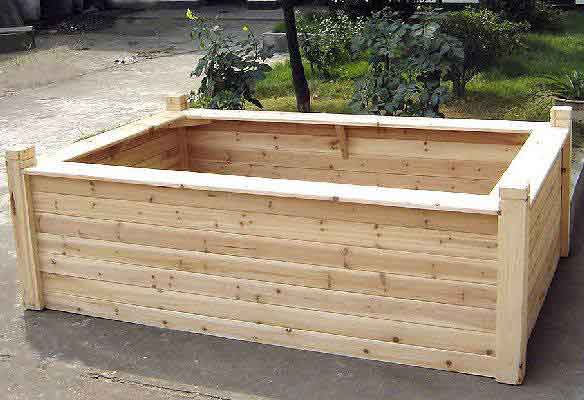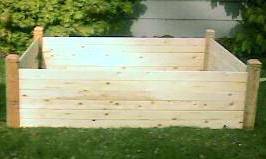 Cedar Seating Raised Bed Regular Raised Bed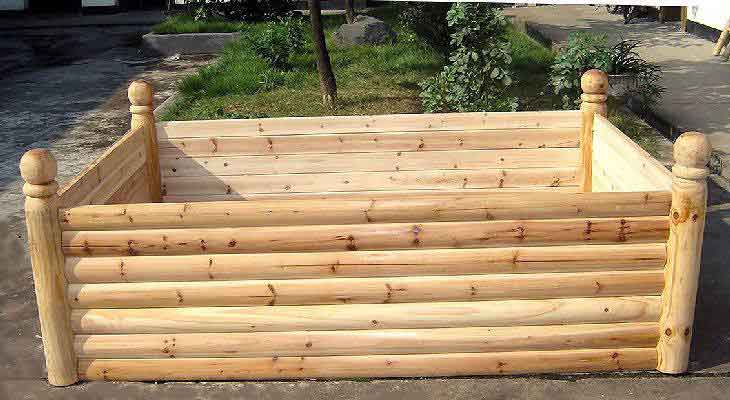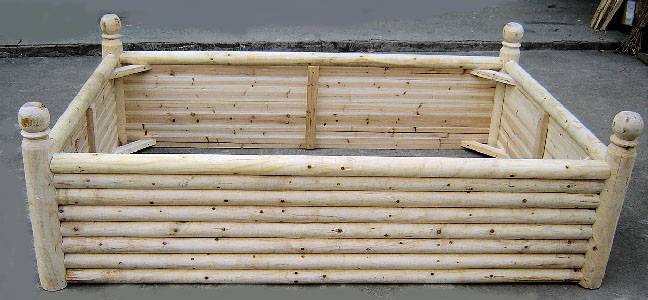 Cedar Log Raised Bed Seating Log Raised Bed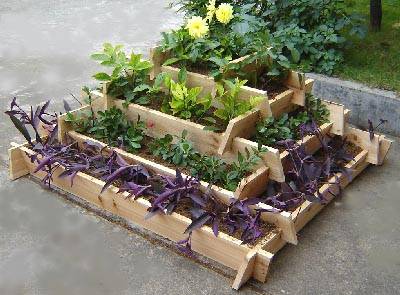 Tiered Raised Bed Designer Raised Bed
Willow Raised Bed

Willow Raised Bed